NFL: Week 2 In Review-NFC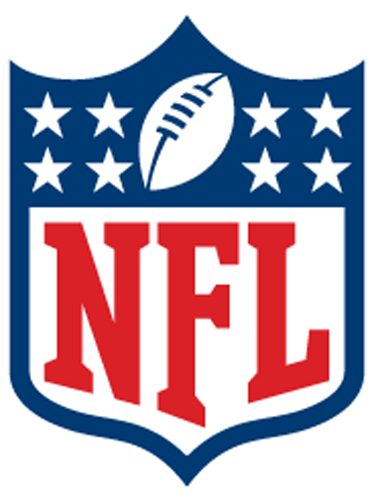 Remember when Joe Gibb's came back to the Redskins and the first thing he did was recruit Greg Williams to be his D-coordinator? Well, when I started this blog the first thing I did was recruit Porkboy to write for me. Nearly a year later, I've gotten 2 posts from him. He's back to join me for our Week 2 NFL review…see what you've been missing from his warped (and awesome) sense of humor. (AFC drops later today)
NFC EAST
 NYG
FP: I'm still waiting for the alien that took over Eli Manning's body 2 years ago to go back to it's homeland…what happened to 2 picks and a fumble?
PB: Why does Eli always have that look? You know the confused dog look? Like when your dog walks in on you while your spanking the monkey!
PHI
FP: I read where the Eagles don't know who their 2nd string QB is…Garcia or Vick…isn't their #2 Kolb?
PB: I've never seen such a buzz about a 3rd string QB (Vick), the Eagles trophy case is as empty as Al Capone's Vault!!
 DAL
FP: Wade Phillips shows an amazing amount of emotion on FG kicks.
PB: The true signs of a Wade Phillips team: lead the league in turn overs, penalties and times you lose a game scoring 30+ points. Was that Mike Holmgen in the owner's box?
 WAS
FP: Zorn hasn't even begun to break into his bag of trickery, wait till he breaks out the Fred Davis reverse play again!
PB: You know your slipping when the Lions are happy your coming to town…Mike Shanahan please pick up the white phone!
 NFC NORTH
 MIN
FP: 2-0 on the road to start the season, a good thing since Favre's record in dome stadiums ssssucks!
PB: With this team only a really bad screw up in a playoff game will ruin their Super Bowl chances…oh wait who's that #4 in purple?
GB
FP: My team of destiny has a hiccup last week, they will score more than 9 points in the first quarter vs. the Rams.
PB: I love this team and their potential…just as long as they don't lose home games to teams like the Bengals?!
CHI
FP: Jay Cutler is developing a Bubby Brister vibe to me.
PB: Cutler will create a power shift in this division, unless his best receiver is a defensive back. Oh well, maybe they can just grab a guy he went to school with and make a star out of him.
DET
FP: The Lions haven't won since 2007, just make sure Moss is in on punt returns this week.
PB: New audible that Matthew Stafford learned this week when Calvin Johnson is covered by DeAngelo Hall – YIIPPEEEEEEEEEEE!
 NFC SOUTH
 ATL
FP: So, I didn't factor in the Tony Gonzales effect when drafting Roddy White so high this season.
PB: Proof that Parcells is a genious, he passed on Matt Ryan for a big ten tackle? I'm not saying Ryan and Gonzales are getting close, but they share a snuggy on road trips.
 NO
FP: Bush has 17 carries for 47 yards so far, and as many negative carries as positive ones. Dare I say that I could do just as good?
PB: Brees says the first one to 45 wins…with that defense the offense has to hustle.
 TB
FP: This team is like a seasoned porno star, there's a lot of playing from behind.
PB: They lost all those games down the stetch last season because of the defense, so they hire the youngest defensive coach to be the head coach…how's that working out for you?
 CAR
FP: The sad part is Carolina has no "era" to look forward to. It's either the Matt Moore or A.J. Feeley era.
PB: With great RB's and a decent defense, all Jake has to do is not turn it over more than 3 times…can he do that? I don't think so.
 NFC WEST
 SF
FP:  Ex-Terp Shaun Hill is 9-3 as a starter; nothing flashy…just gets the j-o-b done, like a doctor.
PB: Gore making Singletary look like a good coach, what, are you surprised a team that charges their players for Gatorade and fan mail didn't sign their first round pick?
 SEA
FP: Hasselbeck may play despite a broken rib, this happens when your backup is Seneca Wallace.
PB: They say its Hasselbecks ribs, I say it's his back again, backs never get better…and neither does Jim Mora!
 ARI
FP: Well, maybe Warner now looks like the 08 version instead of the 04 version.
PB: The Cards are out to prove that they are as good as last year, 9-7!
STL
FP: I'm thinking that Marc Bulger is not going to last much longer behind that O-line.
PB: If they would have done…or if they just…oh hell this team will be lucky to be 4-12.
Cheers and Hail