The Entertainment For Super Bowl XVII Was A Bit Lacking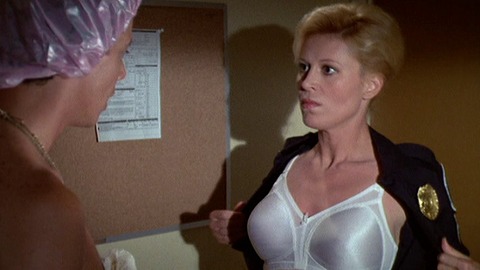 The Super Bowl is no longer just a game played for the Vince Lombardi trophy, it's arguably the biggest entertainment event on the planet. The commercials may be paid more attention too than the actual plays on the field. The halftime show has been played by some of the biggest names in music during the past decade (Paul McCartney, The Rolling Stones & Bruce Springsteen among others) and the National Anthem also brings out the best musical acts in the world. However, things were much different 30 years ago when the Redskins played in Super Bowl XVII.
Sgt. Callahan from Police Academy sang the National Anthem. Leslie Easterbrook is more well known for her rack than she is her singing voice. At the time, Police Academy hadn't even come out yet…so a few Americans may've recognized her as the neighbor from Laverne & Shirley. We've got serious star power here! Easterbrook would go on to reprise her role as Callahan in all 7 Police Academy movies and appear in another 80′s comedy Private Resort. She may not have been an impressive opening act for a Super Bowl but she does have a place in my early teen spank bank.
The halftime entertainment was brought to you by the Los Angeles Super Drill Team. The drill team performed something called the "KaleidoSUPERscope"…no word on whether they had any wardrobe malfunctions. Not sure if the Los Angeles "Super Drill Team" was a bunch of road workers, work release prisoners or male porn stars.
The entertainment for the Redskins appearance in Super Bowl XLVIII will be announced later in the year.
Editors Note:
In honor of this post I'd like to give a shout out to Ken & Kevin from Hogs Haven. You can find them doing their podcast weekly from the Blue Oyster.
Cheers and Hail