Running A Reverse With Manning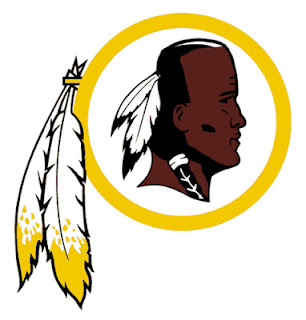 Let me start this post by saying that if all things were equal I would take Robert Griffin III over Peyton Manning as the Redskins next quarterback, hands down. However, all things aren't close to being equal. A little over a month ago I devoted nearly 700 words to the argument against the Redskins signing Manning and here I am about to eat my words. What exactly has changed? Not much, only a couple of inches a tenth of a second.
Prior to the combine skeptics pegged RG3's height around 6 feet. While 6' is taller than the average man it makes you Ryan Seacrest against the prototypical NFL quarterback mold. Well, Griffin was closer to 6'3" and he then went out and ran a 4.35-4.41 forty yard dash. This made NFL GM's, coaches, scouts and most of all the St. Louis Rams harder than Chinese arithmetic. Suddenly, the thought of the Redskins trading the #6 overall pick plus their 2nd rounder to the Rams went out the window. The price of poker has gone up ladies and gentleman. Compensation to the Rams in exchange for the #2 overall pick now looks something like this:
1. Three 1st round picks or
2. Two 1st round picks, a 2nd round pick and a Pro Bowl caliber player
In my opinion both of the options above are entirely too steep of a price to pay for 1 player, especially for a team that's in the middle of rebuilding. Historically and statistically speaking, quarterbacks drafted in the 1st round have a 50% chance of being a BUST. Only 24% of the time does a quarterback drafted in the 1st round become a franchise QB. The Redskins can ill afford to trade 3 1st round picks away and last I saw they only have 1 Pro Bowl caliber player the Rams may want, Brian Orakpo. Do you want to trade a Pro Bowl player off a roster that has like, 1 Pro Bowl player? Sounds crazy, but it's clear to me that the best way to continue rebuilding is to sign a 36 year old QB who's had 4 neck surgeries in the last 18 months.
Also to consider, even if the Redskins decided to pay a king's ransom in draft picks for RG3, there's no guarantee that they will get him. The Rams hold all the cards here and the Redskins will not be the only team looking to move up. If it comes down to the Browns or another AFC team bidding against the Skins, the Rams are going to move the pick away from the NFC conference. If the Redskins don't get Manning and then don't get RG3, then what? We're stuck in Suckville for another few years and Dan Snyder's the mayor.
The Redskins should sign Manning and draft a young quarterback in this years draft. The pick won't be an elite quarterback prospect, but he should be a QB that fits Shanny's system and mold and hopefully can develop while riding the bench for a few years behind Manning. Keeping all those draft picks will allow the Redskins to continue to draft young players for the future (continue rebuilding) while the signing of Manning should attract many free agents (win now). It will be the perfect balance. The Redskins got $$ to make an impact via free agency.
The final wild card is Manning's health…there's no guarantee that he's going to be healthy. It's a medical fact that will take Manning 1 to 3 years to regain strength in his right arm after the type of surgery he had. Manning had the surgery is September of last year, so if he's a fast healer he should be near 100% early in the 2012 season. If he heals slower…well that would suck. Regardless, The Redskins will have to bring in another veteran QB as an insurance policy, with John Beck the only other veteran currently on the Redskins roster…I prefer it be someone else.
Cheers and Hail