Posts Tagged 'the posse'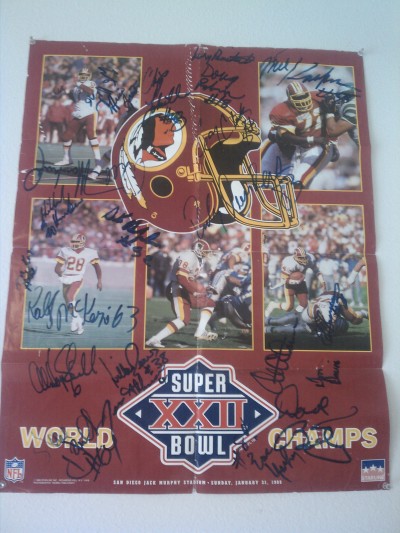 With the 2012 version of the Washington Redskins set to start training camp Thursday, I thought it would be fitting to revisit a trip I took to Carlisle, PA back in 1988. I made the trip north to PA from NOVA with my childhood friend Chris Hairfield and had the opportunity to watch the defending Super Bowl Champs prepare for the 1988 season. Along the way I scored a Super Bowl XXII poster and secured the autographs of 20+ Redskins. Twenty-four years later I'm certain that I have a one of kind piece of memorabilia here.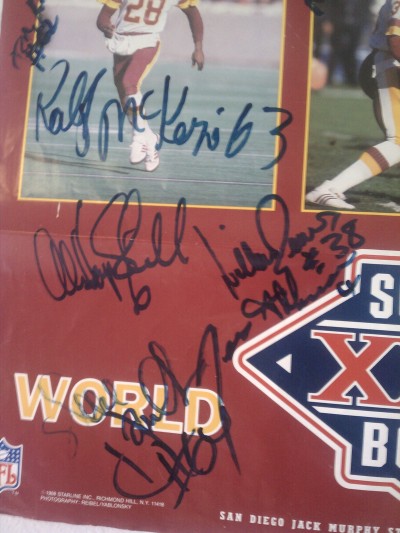 Among the autographs that I secured, I scored not 1, not 2…but 3 kickers! Despite the fact the Redskins drafted Chip Lohmiller in the 2nd round of the 88′ NFL draft, they still felt in necessary to bring 2 other horrible kickers to camp. I am 100% CERTAIN that I'm the only person in the world that has both a Jess Atkinson & Ali Haji-Sheikh autograph on the same poster.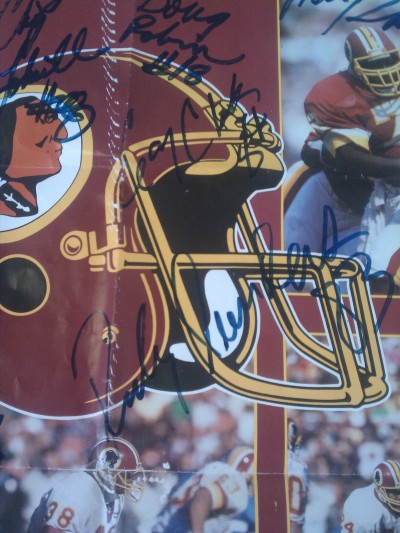 I have 2/3′s of the Posse…Gary Clark and Ricky Sanders.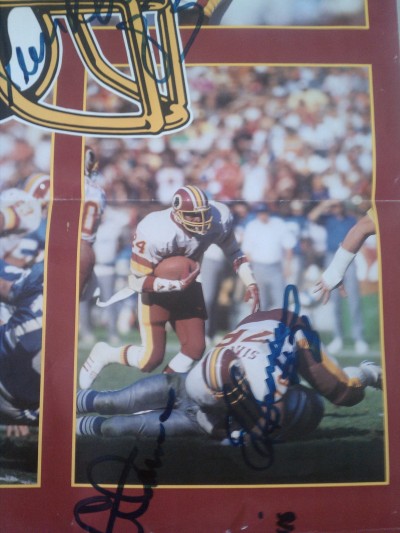 Ed Simmons signed his autograph on the awesome picture of his pancake block.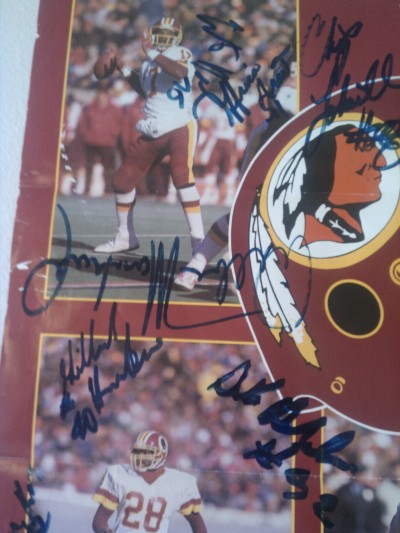 Wilber Marshall's signature is upside down. I got Marshall's autograph several times and he always signed upside down and backwards.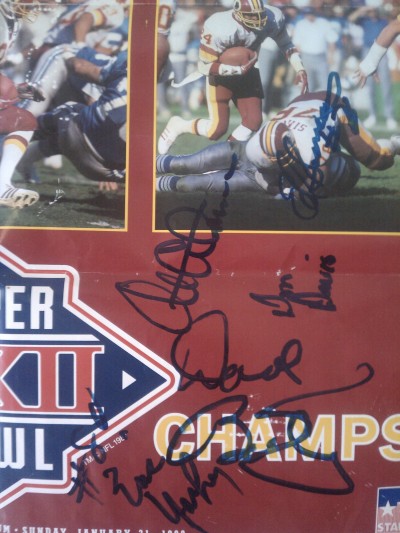 Dave Butz signed, it was his last season.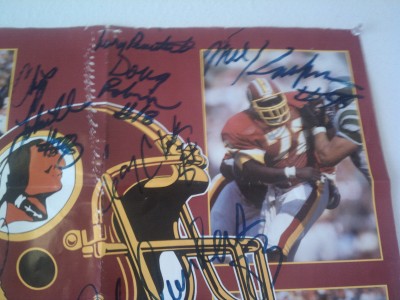 One of my favorite all-time Skins Neal Olkewicz signed, as did the late Mel Kaufman.
Looking at this poster brings back great memories. Hard to believe we are 6 months away from the 25th anniversary of the Redskins 1987 Super Bowl win and that amazing 2nd quarter against the Denver Broncos. Here's to more memories, HTTR.
Cheers and Hail