9/25-26 Happy Bday Kelvin Bryant

Happy birthday Brad Bergesen. Brad was in the middle of a solid rookie season when a line drive off his leg ended it prematurely. Before the injury, Brad was 7-5 with a 3.43 ERA and had some ROY buzz around him. 9 out of his last 10 games were quality starts and he boasted a 2.47 ERA during that time. Brad was a 4th round pick out of high school in 2005, and has excelled at every level in the minors. I look forward to a healthy Brad leading the Orioles towards another "why not" season in 2010. Happy 24th Mr. Bergesen.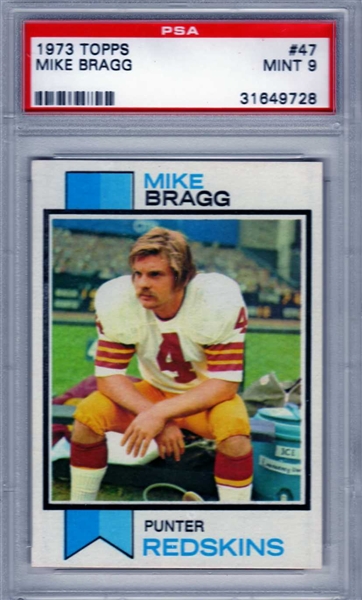 Happy birthday Mike Bragg. Mike played 12 seasons for the Redskins from 1968-79'. Mike was a local kid who grew up in Falls Church and attended Richmond University. If not for the Redskins having Sammy Baugh back in the day, Mike would be considered the greatest Redskins punter of all time. He holds many club records including most punts in a season and career as well as post punts downed inside the opponents 10 yards line. Mike was the master of the "coffin corner" kick, a term that you never here anymore in today's game. Mike's stellar career earned him a spot on the 70 Greatest Redskins team. Happy 63rd Mr. Bragg.
Happy birthday Kelvin Bryant. Kelvin played 5 seasons for the Redskins from 1986-1990. He was a great 3rd down and receiving back for most of his career with the Redskins. He also got the chance to be the feature guy in 88' and performed well in the role till a neck injury cut his season and ultimately his career short. Kelvin averaged over 40 catches and nearly 850 yards from scrimmage from 86-88, despite injuries and strikes limiting him to just 10 games per year. Kelvin has an amazing career at UNC, where he had 3 consecutive seasons of 1,000+ yards rushing and was named one of the ACC's Top 50 players of all-time. Kelvin is also on the USFL's all-time team. Kelvin averaged 1,350 yards rushing and 14 TD's during his 3 years in the USFL and was named the league's MVP in 83'.Kelvin was one of my favorites. Happy 49th Mr. Bryant.