Can RGIII Lead The Redskins To The Playoffs In His Rookie Season?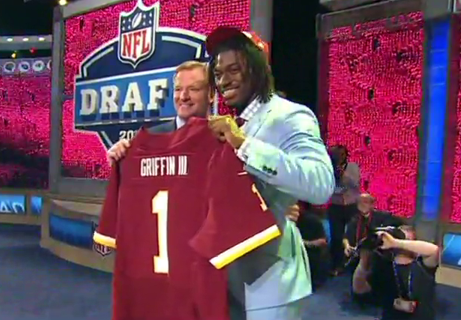 For me, the biggest question the Redskins have heading into training camp is listed above. Can The Redskins make the playoffs this season with Robert Griffin III in his rookie season?
The odds are certainly against it. Since the AFL-NFL merger in 1970, only 6 rookie QB's who've started the majority of their teams games have led their teams to the playoffs (Marino, Kosar, Roethlisberger, Flacco, Ryan & Sanchez). Let's do some math here. That's 42 seasons times an average of 28 teams (expansion) which equals 1,176 teams that played during that time…only 6 of those teams made the playoffs with a rookie QB at the helm. Six divided by 1,176 equals a .005% chance of making the playoffs. That percentage is slightly higher than Bluto Blutarsky's GPA.
However, in the words of Lloyd Christmas "so you're telling me there's a chance." Four of those QB's have led their teams to the playoffs in recent seasons. Let's do some math again. 4 teams divided by 256 (8 seasons x 32 teams) = .015% chance of making the playoffs…or roughly the same percentage that I have of banging Sofia Vergara.
Ok, now let's forget about all those stats and talk real. The NFL isn't the same as it was 10, 20 or 40 years ago…it's a different game. Rookie QB's usually held a clipboard and rarely saw the field their first few seasons in the league. Still, it's a daunting task to lead a team to the playoffs as a green pea. The QB's who've made the playoffs were surrounded by great defenses. The Redskins ranked 13th in total defense last season and there's no reason to think that they will not be the same or better this season. The O-line should play better, the running back position is solid and the WR's are definitely improved. Factor in the fact that there's a fine line between being a 6-10 team or a 10-6 team in the NFC East and you have possibility that the Redskins could be a playoff team.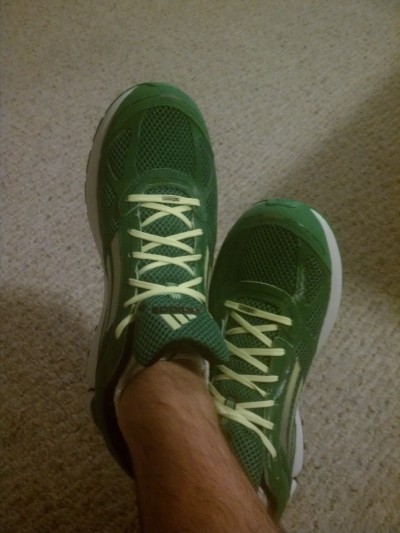 My prediction? Well, I'm drinking the kool-aid, I have a roll of quarters in my pocket and I'm wearing my nikesAdizero Sonic 3's while waiting for the RG3 mothership.
Cheers and Hail