July 28: Happy Birthdays
On a daily basis, Fatpickled recognizes the birthdays of the men who have played, and currently play for, my favorite teams. The Redskins, Orioles, Wizards, and Terps.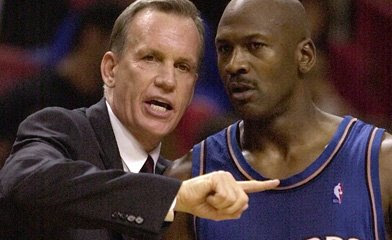 Happy birthday Doug Collins. Doug was handpicked by Michael Jordan to coach the Wizards in 2000. With the arrival of Collins and Jordan's decision to return to the court, big things were expected. 2 short years and a pair of 37-45 seasons later, both were gone.
No glory, no titles, not even any playoff appearances. Overall Doug coached 8 seasons in the NBA, including Jordan's Bulls from 1986-89. Collin's teams were great in the regular season, underachievers in the post season. The Bulls considered bringing back Collins this year to coach again but he removed his name as a candidate late in the process. As a player, Doug was chosen #1 overall in the 1973 draft y the 76ers. He was a 4 time All Star and averaged 17.9 pts per game over his 8 year career, but he sucks at H-O-R-S-E (watch below.)
Doug currently analyzes games for TNT
and NBC, and does a good job at it. Happy 58th Mr. Collins.

photo courtesy of oriolescards

Happy birthday Bob Milacki. Bob pitched 5 seasons for the Orioles from 1988-92. Bob had an incredible September call up in 1988. In 3 games he went 2-0 with a 0.72ERA including a complete game shutout. He followed that up with a stellar rookie campaign in 1989. In 89' Bob went 14-12 with a 3.74ERA. His career never reached the same level from that point on and he retired after the 96' season. Bob finished his career with 39 wins, 37 with the Orioles. In retirement Bob got into coaching and is
currently the pitching coach for the Lakewood Blueclaws
, a single A affiliate of the Phillies. Happy 45th Mr. Milacki!
Cheers and Hail