Long Ding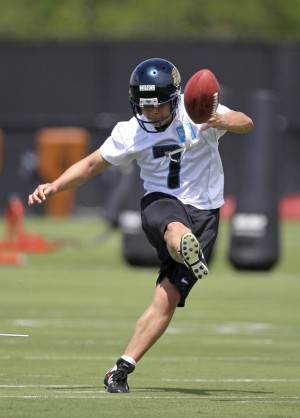 Last week the Jacksonville Jaguars worked out a kicker with an interesting name.
Jacksonville worked out kickers Long Ding, who was trying to become the first Chinese-born player to make an NFL roster, and Jay Wooten. But they declined to sign either.
I was disappointed Ding wasn't able to penetrate the Jaguars roster. Perhaps Dan Snyder should sign Ding to the Redskins so he can finally have a Long Ding. As you can see from the last 2 sentences the possibilities for shtick are endless.
"Long Ding is off to the left"
"Long Ding has been working hard all off-season"
"Long Ding hits it deep into the end zone"
"Long Ding rises to the occasion again"
"Long Ding comes up limp"
"Long Ding blocked from scoring"
"Long Ding getting loose on the sidelines"
It's ironic that Ding is Chinese…"long" goes against Chinese typecast. Please feel free to add your shtick in the comments section.
Cheers and Hail