Acting Like Redskins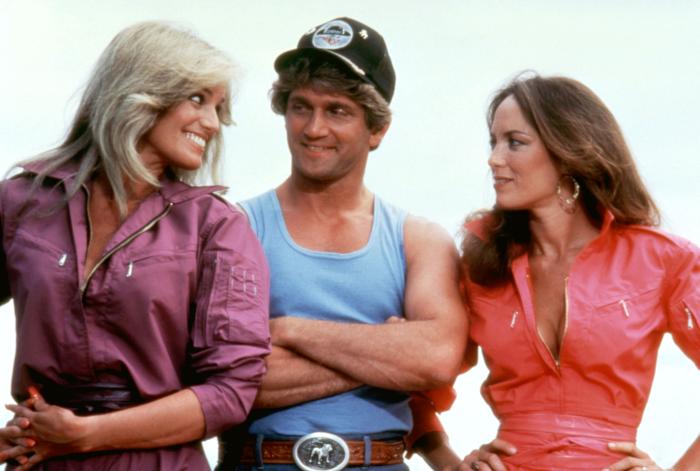 I think there's an old saying that all actors want to be athletes and all athletes want to be actors. Sometimes, paths are crossed and quite frankly the term "keep your day job" almost always applies. Here's a list of current and former Redskins who've dabbled in acting.
Joe Theismann
JT's acting credits include 'BJ and the Bear' 'The Man from Left Field' 'Sam Marlow, Private Eye' and 'Cannonball Run II'. He's also appeared as himself in lots of TV shows including a recent episode of 'Diners, Drive-Ins & Dives'.
John Riggins
Riggo actually committed himself to building an acting career which peaked on a 3 episode stint on 'Guiding Light'. Riggins also appeared in an episode of 'Law & Order' and '1st & Ten'. Riggo showed his acting versatility by playing a football player by the name "L. David Riggins" in the later show.
Art Monk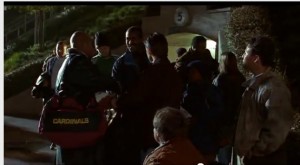 Monk played himself in the major motion picture 'Jerry Maguire'. Art's entire dialogue: "Hey Rod, How you doing, man? Tough one out there." Unfortunately, all this does is remind me that Monk played for the Eagles. Around the 8:25 mark here.
Chris Cooley, Todd Yoder & Lindsay Czarniak
All three appeared in the movie 'Ghosts Don't Exist' in which Cooley played Deputy Dan and doubled as the executive producer.
George Michael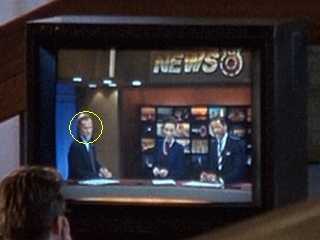 George obviously didn't play for the Redskins but he hosted several Redskins related shows. George was in '8 Seconds' 'Tin Cup' and 'Silence of the Lambs'.
Jason Fabini
The former Redskins offensive lineman appeared in the movie 'Made' with Vince Vaughn and Jon Favreau.
Dana Stubblefield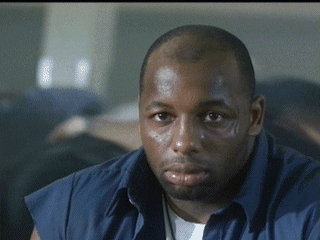 The original "Albert Haynesworth" played a character named the Alamo in the movie 'Reindeer Games'.
Frank Herzog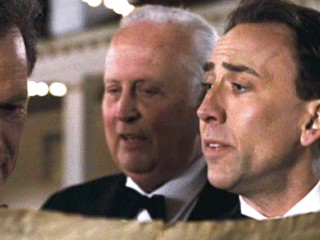 For me, Herzog will always be the voice for the Washington Redskins. But, after being relieved of those duties, Frank appeared in 'Step Up' 'State of Play' and 'National Treasure'.
Terry Crews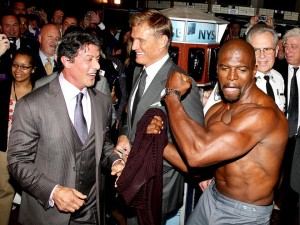 Crews played for the Redskins in 1995 and he's carved out the most successful acting resume among all current and former players. Crews has over 62 acting credits on IMDB including roles in 'Bridesmaids' and 'The Expendables'. Correction, as one reader pointer out Crews did not play the role of 'Terry Tate, Office Linebacker'. I'm going to leave up the clip because it's awesome.
Cheers and Hail