Adam Carriker Caption Contest
Not to be outdone by Laron Landry and his freakish physique, Adam Carriker (the Redskins strongest player) has gone to his twitter and facebook pages with a picture of himself in a shirt that's a little small…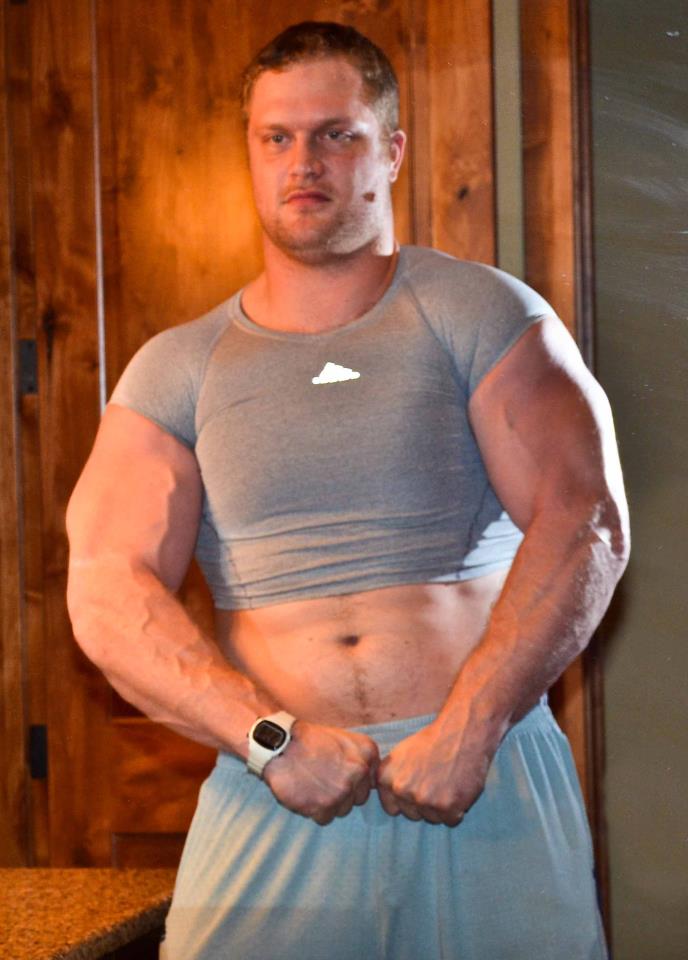 Contest time. The funniest tweet, facebook message or comment post left on this blog, captioning this picture gets a Fatpickled T-shirt (we have them in guys & girls and in all sizes). 2 quotes immediately popped into my head when I saw the pic of Adam so I'm throwing them out now.
"Dan Snyder called, he wants his shirt back."
"Fat Guy in a little shirt"
The contest will run till next Thursday, bring on the funny.
Cheers and Hail