Redskins/Cardinals Random Thoughts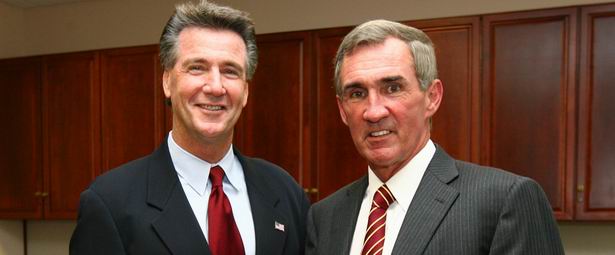 Yesterdays game was a game the Redskins of recent years would have found a way to lose, this team found a way to win.
Credit where credit is due. Mike Shanahan has this team playing with confidence and the team looks well prepared each week. Again, this is something that I haven't seen in recent years. I've been a huge Shanahan basher since his hiring and I'm not completely signing off on my approval of him, but similar to his players…he's got me believing.
Credit where credit is due. Bruce Allen is not just a Snyder puppet who's main job is to make the Redskins look good to the fans and maintain positive relations with former players (although he's doing a great job with that). The seemingly meaningless trades of Vonnie Holliday for Tim Hightower and Jeremy Jarmon for Jabar Gaffney are paying huge dividends.
Speaking of Allen and his positive relations with fans and former players. I saw many ex-Redskins on the sidelines of the 2 games so far this year and Allen made an appearance at the ES tailgate yesterday. Props to Bruce.
Speaking of happy tailgating. Yesterday's win marked only the 2nd time in the last 5 years the Redskins have won back to back games (in consecutive weeks) at FedEx Field. The other time was Weeks 2&3 during the 2008 season.
Fred Davis is always open. I mean, like way open. There never seems to be a defender within 3 yards of him each time a pass is thrown his way.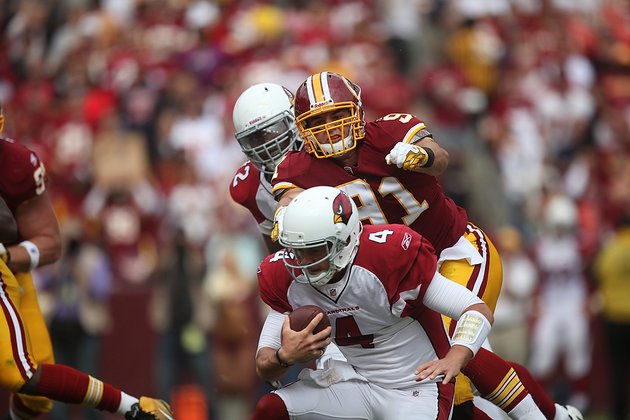 Huge "man crush" developing on Ryan Kerrigan. The concern with him was supposed to be his pass coverage abilities. Thru 2 games he has 3 passes defended and an interception return for a TD. Added a sack yesterday and always seems to be around the ball.
I don't feel comfortable with Graham Gano kicking from any distance. I was preparing myself for the worst when he lined up for the 34 yarder to put us ahead. I guess he's a semi-weapon on kickoffs with his ability to kick out of the end zone but I'd love to see the Redskins sign a veteran kicker.
Sucks to get hurt doesn't it Ryan Torain? Barring injuries Torain is now just an afterthought, when he played well as a starter last season.
Nice game Roy Helu, 8.6 yards per touch. He's the perfect 1-cut back for this offense. Of course Hightower is and should be the starter. Hightower's only averaging 3.7 yards per rush but he's been close to breaking a couple long ones and a long one is coming soon.
Another week, another long pass play given up on a double move. I'm sure there are times when the Redskins secondary doesn't bite on those, right?
A big play was left on the field on an early screen play to Donte Stallworth. He had a wall of three blockers and green in front of him but the timing of the play was way off for some reason.
Santana Moss = steady professional WR.
Brandon Banks is a difference maker. Shanny was burning timeouts like crazy at the end of the first half just to give Banks a return opportunity. The guy has a legit chance to take it to the house each time he touches the ball. Over 18 yards per punt return on 4 returns? That shift in field position is huge! Ask Bill Parcels, he's written articles about how shifts in field position can win or lose games for you.
Chris Cooley has a lot of football left in him.
Yes, I do want Dallas!
Cheers and Hail