RJ: Training Camp Day 32
Reggie Jones is posting his training camp journal on this site, please check back often to follow Reggie on his journey.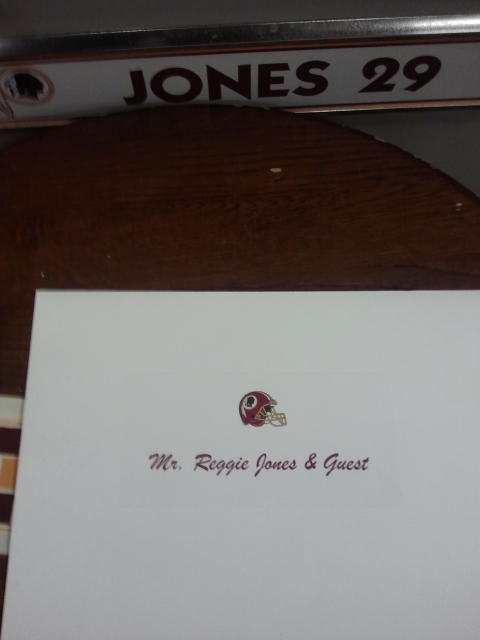 Woke up this morning to an email saying I purchased 1600 Microsoft points on Xbox live.. (UMM THAT WASN'T ME)lol I put two and two together and realized my son was playing with my controller and bought those points… (Time to get him his own Xbox already??) lol I'm Tryna figure out what he was gonna do with those points at 8 months old.. lol
Had chicken wings for breakfast.. (=
Today is my day off so I'm chilliN, gettiN my body back..
Watched man v food nation for a little bit on Dvr.. I.wanna do that show one time. Also watched Fighting Temptations on Bet. That movie is so funny to me.. lol
Went to the facility to watch a little film, then hopped in the ice tub. Noticed the invite for our team party in my locker. I heard those are always fun.
Oh yeah the hurricane didn't affect us to much. Just some strong winds and rains. (THANKFUL)
Got a massage, then watched some of the VMA awards before goiN to bed.
Goodnight.. #DREAMINabout: "#HOUSES" Im built from the ground up!