RJ: Preseason Game 3
Reggie Jones is posting his training camp journal on this site, please check back often to follow Reggie on his journey.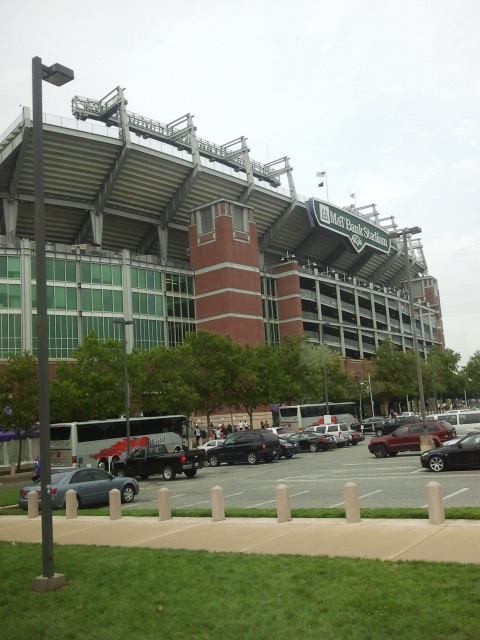 Woke up this morning to the sound of an alarm.. I had no idea what it was. I thought it was a weird hotel wake up call or somethiN, but it was coming from the wall.. I WAS SO CONFUSED.. (I was still 3/4 asleep) So I reached up and pushed the first "off" button that I seen.. When I fully woke up I realized I turned the air conditioning off, and the alarm kept going. lol
I was so sleepy. I stuck my head out the door to check. I didn't smell smoke, didn't feel the earth shake, and didn't hear any boom sounds, so I covered my head with pillows and went back to sleep..lol
After meetings and the pre game meal I went back upstairs to lie down. Tried to nap again, but my mind was to busy. So I called Wifey and Dash to talk for a bit, then watched cartoons for a bit.
At the 1.5 hour mark I turned on Troy to get into my mode. I have so much to showcase. All I could think about all day was making plays.
Tic Tock
Hopped on the bus with my game day playlist on.. Emotions pinned up, swag turned up, ready to unleash $howtime on the field.. Tic Tock..
My impact circle is blinking..
As we rode on the bus, I layed back with my eyes low and a smile on my face envisioning the game until my long blinks became a quick power nap.
** SIDENOTE- Opened my eyes and I'm pretty sure I a seen a sign leading to a town called "SwagVille" .. Lol I may need to visit that place. lol Whoever named that town gets 100 cool points from me.. (= ***
When the bus pulled up to the stadium I felt all my emotions rise up. READY!!
As we were getting dressed to go on the field for pre-game warm ups it started thundering and lightening, so they sent us back in to wait for the lightning to pass.. It was HORRIBLE OUT THERE PRE GAME. im talkiN "Any Given Sunday Willie Beamen gettiN sacked in the mud bad".
Gametime came and the weather cleared up. I played a solid game. (Not as good as I wanted though) I left some plays on the field. One in particular a pass I broke on beautifully went right off my finger tips. I GOTTA HAVE THAT!!! I HAVE TO!! Then another one I left my man to try and grab a pick on the other side, didn't see the receiver and went helmet to helmet.. That put me out for a bit, I had to do a concussion test.
All in all it was just a decent game. Good coverage all night. Didn't give up anything deep. I JUST HAVE TO MAKE THAT PLAY THOUGH. HAVE TOO!!!
Im goiN to bed. My head hurts..
O yeah we lost.
Goodnight… #DREAMINabout: "#NUMBERS" My maximum is endless… so when you think im done im always able go up higher! ~$HOWTIME