RJ: Training Camp Day 27
Reggie Jones is posting his training camp journal on this site, please check back often to follow Reggie on his journey.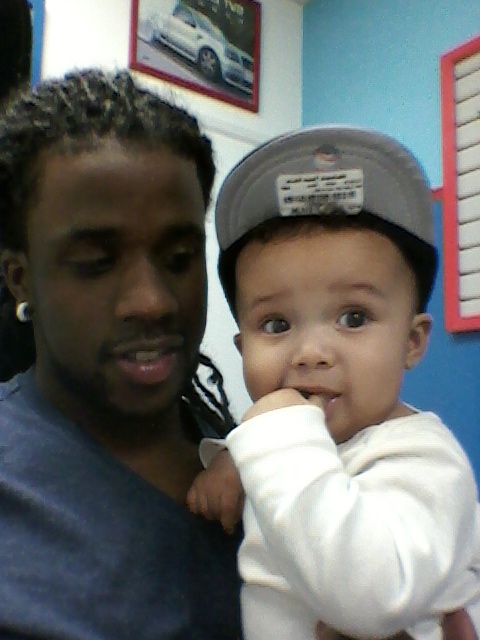 Thankful to wake up to see another day. Went to meetings, walk-thrus, practice etc. then hit the weights.. Today was a review day, so we got done a little earlier. Just kinda tying everything together before we head out tomorrow.
I came home, chilled with Dash and Wifey for a bit, then took a nap. (Still trying to catch up on sleep from those 15 hour days at the beginning of camp)
When I woke up, I went downstairs and all of a sudden the house started shaking. Ummm yeah, I missed the memo about the east coast gettiN earthquakes. lol The funniest part about the quake was watchiN wifeys reaction. She's never experienced a quake before. All I could do was laugh.. lol
After the shake up, I went and ice tubbed.
When I came back home I heard one of the funniest quotes from a parent ever. It was funny because she didn't know I was listening.
"DASH, WE DON'T HAVE TO DO EVERYTHING TOGETHER!!" Then 2 minutes later… "SON DO YOU HAVE TO DO EVERYTHING THAT YOU'RE NOT SUPPOSED TO DO".hahahaha Maybe im just easily amused, but that was funny to me. lol
I started laughing then called him over to me.
We have our 50 year annual team luncheon tomorrow in D.C. That should be fun. HangiN out with a bunch of Redskins faithful, learning a little history, and sharing laughs; oh yeah and food! Im lookiN forward to it. After that we're checkiN into the hotel. I think Baltimore is only an hour and change away from here. So it's almost like a home game. Kinda weird. lol
I have some family in the Baltimore area. BeiN from the West coast I hardly got to see this side of my fam. So hopefully that can all change.
Goodnight… #DREAMINabout:
"#EARTHQUAKES" I'm gonna shake things up whether you're ready for me or not.. ~$HOWTIME