CBA: Former Players Should Have A Voice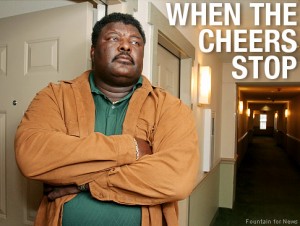 The majority of the active NFL players involved in the current bargaining agreement will be out of the NFL 4 years from now, that's a fact. I wonder how many of the current players are thinking about not only today but 5 or 10 years down the road when considering the NFL's deal?
Within 2 years of retirement 78% of players are bankrupt, that's a fact. The problem with the current CBA negotiations is the players are represented by guys like Brees and Brady, in other words…the other 22%. Brees and Brady have fat contracts and endorsement deals that are mostly guaranteed, unlike the other 3 out of 4 guys who have non-guaranteed contracts and aren't making millions.
Neal Olkewicz told us on Pickled Hogs Radio that some former Hall of Fame players are receiving only $200 dollars in monthly retirement benefits…Hall of Famers! Some former players in their 40's can't walk or they suffer from post concussion syndrome.
Former players and lesser known role players deserve to have a voice in the CBA talks and their voices should be heard. However, the lawsuits on their behalves will probably be tossed aside and a new CBA agreement will be drafted…not properly addressing the "little guys" needs.
I'm sure the majority of fans could give 2 shits about all this as long as a deal gets done and football is back in our lives. I personally have a soft spot for the guys who've worn the burgundy and gold in the past and the guys who don't get paid handsomely but leave everything on the field. My hope is the next CBA rewards everyone.
Cheers and Hail