Redskins All-Time Best/Worst Kickers
This is part 10 in a series of posts in which I'll list my choices for the Redskins all-time best and worst players at each position. Agree, disagree? Let me know in the comments. Today we cover Kickers, next up Punters.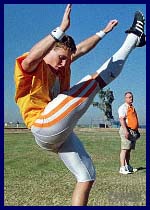 Worst
#5 - Jeff Hall
Hall was picked in the 6th round of the 1999 draft and never played in a game for the Redskins. He was cut during training camp his rookie season. It's one thing to waste a draft pick on a player who never makes the team, it's 10 x's worse when said player is a kicker. Maybe it's just me…but does the guy standing behind Hall in the above picture appear to have a hard on? That guy seems really excited about Hall's kicking form.
#4 - Ali Haji-Sheikh
Sheikh played 1 season with the Redskins…which was 1 too many. Sheikh missed 6 out of 19 FG's and 3 XP's during the regular season. He would miss 3 out 4 FG's in the NFC Championship and Super Bowl games. The Redskins still won the Super Bowl in 1987 and Sheikh managed to set a Super Bowl record with 6 XP's…despite the fact that extra points were out of Sheikh's range.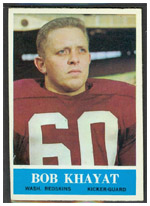 #3 - Bob Khayat
Khayat played in an era when players played both ways, I'm assuming he was a better offensive lineman than he was a kicker. From 1960-63, the 6'2 230lb Khayet played both guard and center for the Redskins in addition to his holding down his kicking duties. As a kicker Khayat barely made 50% of his FG's going 38-74 overall.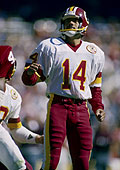 #2 - Max Zendejas
Zendejas was the worst kicker from the "legendary" Zendejas family. Zendejas would make just 9 out of 14 FG's during his one season with the Redskins. Zendejas was so bad that he actually missed an amazing 5 extra points on only 28 tries. He also converted only 4 of 9 FG's over 30 yards.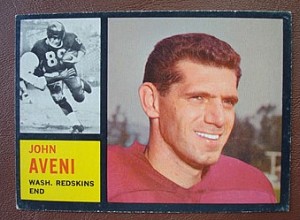 #1 - John Aveni
I have no idea who John Aveni was other than to tell you he made Bob Khayat look like Gary Anderson in 1998. Aveni made just 5 FG's in 28 attempts (17.8%) in 1961, I'm fairly certain Albert Haynesworth would fare better.
Best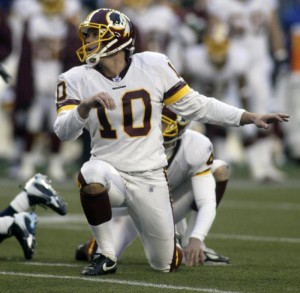 #5 - John Hall
Surprised? I know…but the Redskins haven't had much in the kicking department over the last 80 years or so. Hall was injury prone during his Redskins tenure but he was effective. Hall is 2nd all-time among Redskins kickers with 78.3% of his field goals made. He was 36/38 inside 40 yards. Hall now owns an eating and drinking establishment.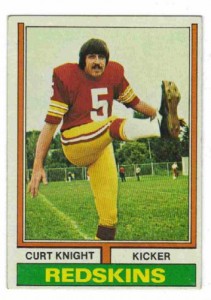 #4 - Curt Knight
Knight ranks 3rd all-time in Redskins history with 70 games played. Knight was a Pro Bowler in 1971 when he led the NFL with 29 FG's.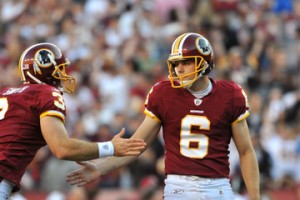 #3 - Shaun Suisham
That just happened! Suisham is the Redskins all-time leader in FG% making 80.2% of his field goals. Suisham is also the Redskins all-time leader in FG% on field goals outside of 40+ yards, making 65.8%. The Redskins made a mistake cutting Suisham, that's for sure. When a team struggles to score points missed field goals are magnified, Suisham was 18-21 when he was released.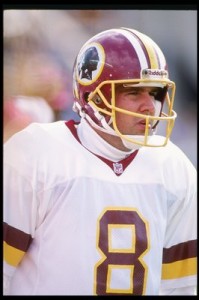 #2 - Chip Lohmiller
Chip ranks #2 in nearly all cumulative categories for kicking including FG's, XP's, games played and scoring. Chip was a Pro Bowler, Super Bowl Champion and arguably the best kicker in the NFL from 1989-1992.
#1 - Mark Moseley
The straight on style, the single bar face-mask, the glorious permed mullet…clearly Moseley was #1. He holds nearly every Redskins record for kicking, besides accuracy…the guy wasn't very accurate. He was a 2-time Pro Bowler, All-Pro, a Super Bowl Champion and one of the 70 Greatest Redskins. Oh yeah, he's the only kicker in the history of the NFL to be chosen the league's MVP!
Cheers and Hail