What Happened To All Those Redskins Draft Picks?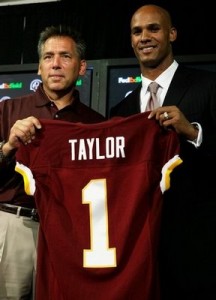 Since 2003, the Redskins have made a decision as an organization to trade valuable draft picks for veteran players. A "quick fix" mentality that not only hasn't worked, it's also caused long term issues. Again this year the Redskins will head into draft day without a 3rd or 4th round pick, in a draft that has a lot of depth and could provide a starter or two in those rounds. Let's take a look at where all of our draft picks went over the last 8 years and how we could've used them if they hadn't traded them away. My apologies to Mr. Tandler, who wrote a very similar article a few months back. I'm bound to copy Rich at some point…he wrote the book on the Redskins!
2010 Draft
What the Redskins did:
Traded 2nd round pick for Donovan McNabb,
Traded 3rd round pick (supplemental draft) for Jeremy Jarmon
Traded 5th round pick for Adam Carriker.
Who the Redskins could've drafted:
2nd round DB's Nate Allen/TJ Ward /Javier Arenas. DE's Lamarr Houston/Carlos Dunlop LB's Koa Misi/Daryl Washington
3rd round WR's Jordan Shipley/Brandon LaFell QB Colt McCoy
5th round WR Riley Cooper CB Perrish Cox
2009 Draft
What the Redskins did:
Traded 2nd round pick for Jason Taylor
Traded 4th round pick for Jason Kendall
Who the Redskins could've drafted:
2nd round RB's LeSean McCoy/Shonn Greene DB Derek Cox DE Matt Shaughnessy
4th round WR's Austin Collie/Johnny Knox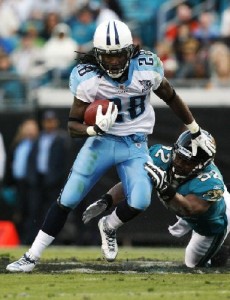 2008 Draft
What the Redskins did:
Traded 1st round pick for Malcolm Kelly and Devin Thomas
Traded 5th round pick for TJ Duckett
Who the Redskins could've drafted:
1st round RB's Chris Johnson/Rashard Mendenhall/Matt Forte/Ray Rice WR's Desean Jackson/Eddie Royal DE Calais Campbell
5th round WR Josh Morgan DE Trevor Scott LB Geno Hayes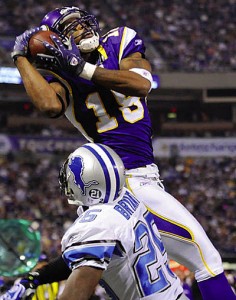 2007 Draft
What the Redskins did:
Traded 2nd round pick for Rocky McCintosh
Traded 3rd round pick for TJ Duckett
Traded 4th round pick for Brandon Lloyd
Who the Redskins could've drafted:
2nd round WR Sidney Rice/Steve Smith DE LaMarr Woodley
3rd round WR James Jones/Mike Sims Walker DE Charles Johnson
4th round DB Dashon Goldson WR Steve Breaston
2006 Draft
What the Redskins did:
Traded 1st round pick for Jason Campbell
Traded 3rd round pick for Brandon Lloyd
Traded 4th round pick for Jason Campbell
Who the Redskins could've drafted:
1st round WR Santonio Holmes RB DeAngelo Williams LB Demeco Ryans
3rd round T Jahri Evans WR Brandon Marshall DE Elvis Dumervill
4th round DE Ray Edwards DT Kyle Williams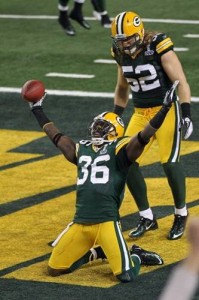 2005 Draft
What the Redskins did:
Traded 2nd round pick for Mark Brunnell
Traded 3rd round pick for Jason Campbell
Who the Redskins could've drafted:
2nd round LB Lofa Tatupu DB Nick Collins/OJ Atogwe WR Vincent Jackson RB Frank Gore DE Justin Tuck
3rd round LB Kirk Morrison QB Kyle Orton RB Marion Barber/Brandon Jacobs T David Stewart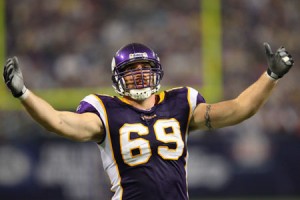 2004 Draft
What the Redskins did:
Traded 2nd round pick for Clinton Portis
Traded 4th round pick for Chad Morton
Who the Redskins could've drafted:
2nd round DB Bob Sanders DT Darnell Dockett/Randy Starks K Nate Kaeding C Nick Hardwick T Max Starks
4th round DE Jared Allen G Jake Scott
2003 Draft
What the Redskins did:
Traded 1st round pick for Laveranues Coles
Traded 4th round pick for Trung Candidate
Traded 5th round pick for Brandon Stai
Who the Redskins could've drafted
1st round DB Troy Polamula/Nnamdi Asomugha/Charles Tillman/Rashean Mathis/Ike Taylor TE Dallas Clark G Eric Steinbach T John Stinchcomb LB EJ Henderson
4th round DB Terrence McGee/Asante Samuel
5th round DE Robert Mathis C Ryan Pontbriand/Dan Koppen P Mike Scifres G David Diehl
Cheers and Hail