Pickled Hogs Radio: Ken Harvey Interview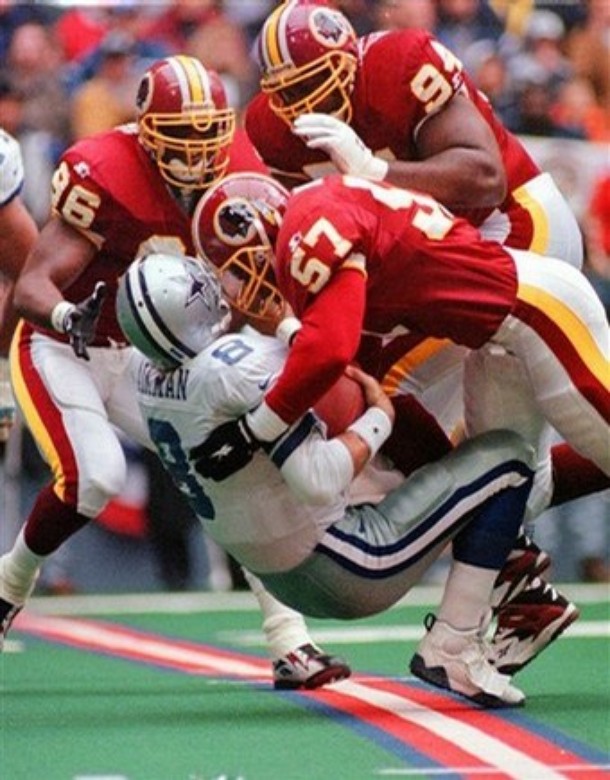 Ken, Kevin and I had an awesome interview with former Redskins great Ken Harvey last night. One of my favorite former players Ken is a great guy and a great interview. I have transcribed parts of the interview below and Hogs Haven will have more of the interview soon on their site. That being said, click on the link and listen to the show in it's entirety…there were too many great moments to include in our posts. You can follow Mr. Harvey on Twitter @transition57 and check out his website. He's got an interesting novel (a murder mystery) coming out soon and we'll be inviting him back to the show soon.
On going against Joe Jacoby
My first year I went against Joe Jacoby and I never knew a human being could be that strong. I mean, I thought I was strong and he hit me with one arm and I was like…my god this is the NFL. I mean I didn't realize an individual could be that big and that strong. I got him back when he was a little older and his knees weren't so good.
On an altercation with former Redskin Sterling Palmer
I was lined up against Sterling Palmer and he was…I was on the punt team and he was on the punt return team and you know like people believe sometimes, you know you're lined up and we're talking to each other. He's like "man it's hot out here" and I'm like yeah, this is Arizona. We're having a good conversation and then they hike the ball and he's balled up his fist and he hit me in the stomach as hard as he could and caught me off guard. I almost dropped to my knees because the blow, I mean it was right in the right spot. I ran down but I couldn't really run and I was so happy somebody made the tackle and I just ran to the sideline. And I was just like, you know in my mind if I ever catch that guy again I'm going to try to kill him. I ended up coming to the Skins and I see he actually turned out to be a good guy.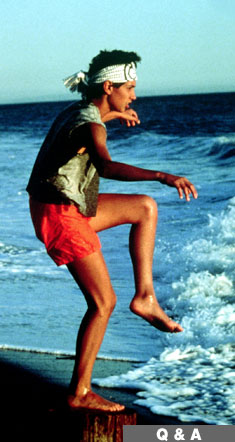 On if he still practices martial arts
I haven't practiced in a long time. I could fake it, if somebody came at me I'd get in a pose and probably do the Karate Kid stance or something. But, all they'd have to do is kick my bad knee and I'd topple over.

Yeah, I'd have to do the crane kick. You know, I tell everybody you just have to figure out which knee is bad…don't kick the wrong knee.
On who would have won in a fight between him and Greg Lloyd circa the 1990's
I mean obviously in my mind I would've won. Back when I played, I was one of the meanest. So I would, I would've been almost like Tyson…I'd have been biting ear parts and stuff like that. I'd have figured out a way to win.
On stories from his playing days
One time I talked to my dad and my dad was like…you know he saw me help a quarterback up off the ground and he's like son you're way to nice, you're not supposed to be helping nobody up. And so the next time I went out there and just tried to kill the quarterback and I busted the upper part of my lip. So I got a scar there now today, just because I was trying to impress my dad.

The greatest feeling in the world is when you…it's one thing if you can beat somebody physically but when you see you take the life out of them mentally and you see in their eyes and it's just like, man I hope this game is over with, I hope this game is over with. To me, that's the greatest.
Cheers and Hail