Redskins All-Time Best/Worst Safeties
This is part 6 in a series of posts in which I'll list my choices for the Redskins all-time best and worst players at each position. Agree, disagree? Let me know in the comments. Today we cover Safeties, next up are the Linebackers.
Worst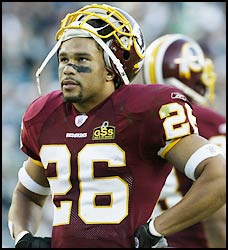 #5 - Ifeanyi Ohalete
Starting strong safety on the 2 Steve Spurrier squads that ranked near the bottom of the league in both rushing defense and total defense. I recall calling him Ifeanyi Olay quite a bit. He earns bonus points for bringing a lawsuit against Clinton Portis to collect money for his old number, which was no longer his number because he had been cut. Never took up the offer from Portis to settle the matter in a boxing ring.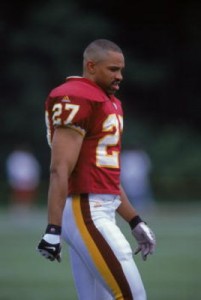 #4 - Mark Carrier
Part of the 2000 free agent bonanza, Carrier signed a 5 year $15.9 million deal with the Redskins…he played 1 lackluster season. 1 interception is all the Redskins have to show for the Mark Carrier era. The Skins would release him prior to 2001 and he never played again.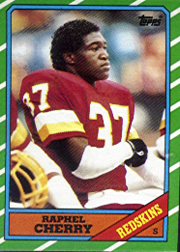 #3 - Raphel Cherry
Cherry was a QB at the University of Hawaii who the Redskins converted to safety. He played only 1 season for the Redskins, totaling 2 INT's. It's what he did after his football playing days that puts him on this list. I again award points for off the field issues. The dude murdered his wife! He's serving 30 years to life right now.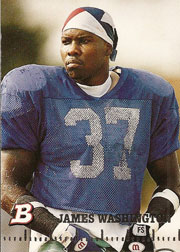 #2 - James Washington
The absolute worst thing that can happen to you as a football fan is when a player you hate with passion on a rival team signs a fat free agent deal with your team…and proceeds to stink up the joint. Ladies and gentlemen I give you James Washington. One of the old Cowboys Norv Turner recruited to sign with the Redskins, Washington would play just 1 season and 12 games before retiring. Oh yeah, he tried to punch a Redskins fan, at RFK, during a game.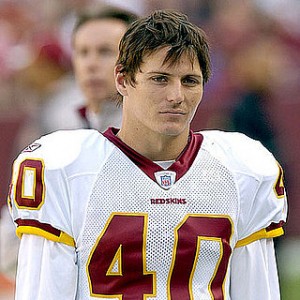 #1 - Adam Archuleta
Archuleta signed a 6 year $30 million dollar deal (the largest in NFL history for a safety) with the Redskins in 2006. The Redskins would get 7 starts in return. Archuleta started getting burned in pass coverage in the preseason and it got worse during the regular season. The Skins would cut ties after just 1 season and were lucky to receive a 6th round draft pick from the Bears for him. That was the most expensive 6th round pick (Jordan Palmer) ever!
Best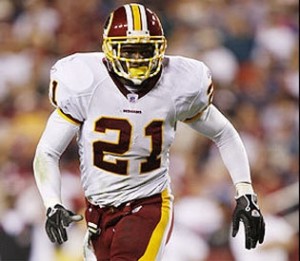 #5 - Sean Taylor
One has to wonder how high on the list Taylor would've finished if he'd been able to finish his entire career with the Redskins. As it stands he was a 2-time Pro Bowler and an absolute meast (part man, part beast) who could do it all. Support the run, cover the opposing teams beast receivers and apply pressure on the QB.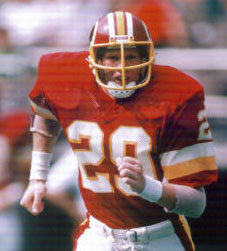 #4 - Mark Murphy
Undrafted out of college, Murphy would play 8 seasons for the Redskins and is a Super Bowl champion. He made the Pro Bowl and All-Pro teams in 1983. Ranks 3rd among Redskins safeties with 27 career INT's. Member of the 70 Greatest Redskins.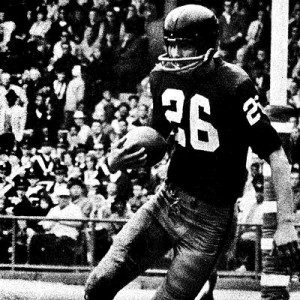 #3 - Paul Krause
When I look at Krause's career stats 2 questions pop into my head. Why did the Redskins trade him after 4 seasons and why did it take him so long to get into the Hall of Fame? His stats are ridiculous. As a Redskin he had 28 INT's in just 54 games, including 12 his rookie season. He was also a 2-time All-Pro and Pro-Bowler as a Redskin. Hall of Famer and member of the 70 Greatest Redskins.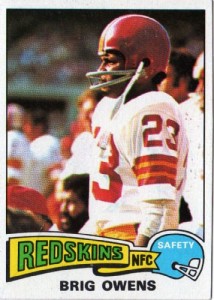 #2 - Brig Owens
Owens is the Redskins career leader for games played at Safety, appearing in 140 games over 12 seasons. Owens did not miss a single game during those first 11 seasons! Also the Skins career leader for safeties in INT's, fumble recoveries and TD's. Member of the 70 Greatest Redskins.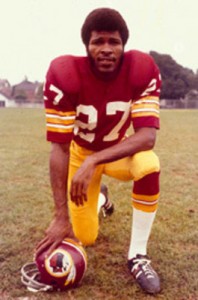 #1 - Kenny Houston
This guy was a bad-ass! He made 7 Pro Bowls in his 8 seasons as a Redskin. Also a 2-time All-Pro and Hall of Famer. Member of the NFL's 75th Anniversary team, the 70's All-Decade team and one of the 70 Greatest Redskins.
Cheers and Hail