Redskins All-Time Best/Worst O-Lineman
This is part 4 in a series of posts in which I'll list my choices for the Redskins all-time best and worst players at each position. Agree, disagree? Let me know in the comments. Today we cover Offensive Lineman, next up are the Tight Ends. Oh, one other thing…you won't find Jeff Bostic on my list even though he should probably be on it. You won't find Jeff Bostic on this list because Jeff Bostic is a DICK.
Worst
#5 - Fill in the blank
So many to choose from it's tough to narrow it down. Shar Pourdanesh, Jim Molinaro, Joe Patton, Matt Elliott and Kili Lefotu are a few that come to mind.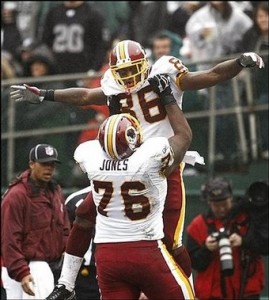 #4 - Levi Jones
How Jason Campbell made it thru the 2009 season is unknown to me. A makeshift line of undrafted free agents and unwanted free agents and Levi was the worst. The way he played was beyond words, I'm convinced I would've done a better job. I hope Joey Porter is giving him another beat down somewhere.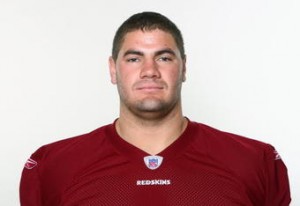 #3 - Chad Rinehart
We used a 3rd round draft pick on him in 2008 and we got 1 DWI and 4 games played to show for it.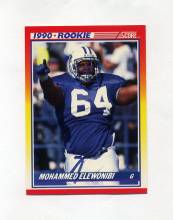 #2 - Mo Elewonibi
Another 3rd round pick down the drain. Elewonibi was a former Outland Trophy winner who couldn't even find his was onto the field his first 2 years. He played sparingly over 4 seasons before the Redskins let him go…at least it's fun to say his name.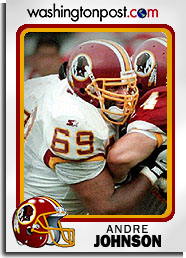 #1 - Andre Johnson
We drafted Johnson in the 1st round of the 1996 draft and he never dressed for a game for us! Deactivated for all 16 games in 1996 and cut in 1997.
Best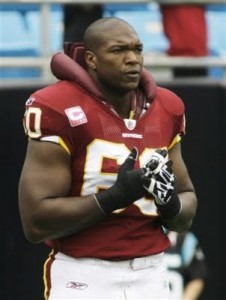 #5 - Chris Samuels
He was a rock at left tackle for a decade, playing in 141 games and 6 Pro Bowls.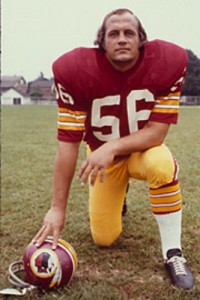 #4 - Len Hauss
Before my time but you can't deny the fact he played more games as an offensive lineman (196) than any other Redskin. 5-time Pro Bowler.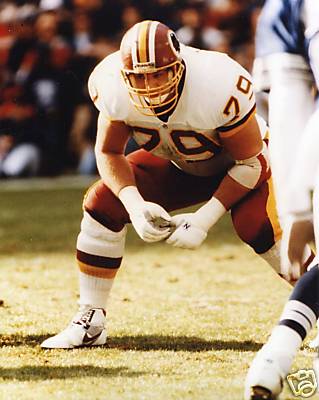 #3 - Jim Lachey
For a period of time in the late 80's early 90's, he may have been the best offensive tackle in the NFL. 3-time Pro Bowler, 2-time All Pro and Super Bowl champion.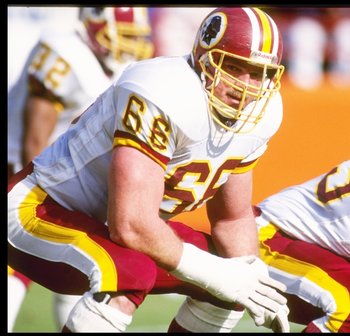 #2 - Joe Jacoby
A case can be made for him being #1 on this list. He played in 170 career games as a Redskin, was a 4-time Pro Bowler, 2-time All-Pro and 3-time Super Bowl champion. Also 2nd team on the NFL's 80's All Decade team.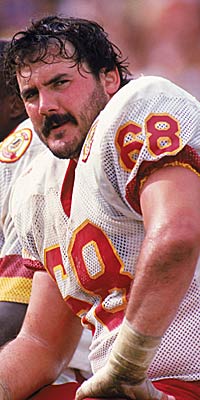 #1 - Russ Grimm
His recent Hall of Fame selection gives him the nod here over Jacoby. 4 Pro Bowls, 3 All-Pro selections and 3-time Super Bowl Champion. 1st team on the NFL's 80's All Decade team.
Cheers and Hail