Redskins All-Time Best/Worst RB's
This is part 2 in a series of posts in which I'll list my choices for the Redskins all-time best and worst players at each position. Agree, disagree? Let me know in the comments. Today we cover Running Backs, next up are the Wide Receivers.
Worst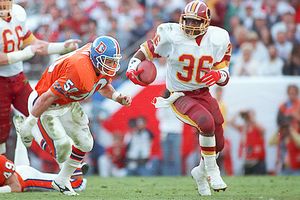 #5 - Timmy Smith - Forget about the 204 yards in the Super Bowl, you and I could've rushed for 100+ behind those holes. Smith was the starter heading into 1988 and he produced 470 yards rushing and more fumbles (4) than TD's (3). He lost his job to #4 on this list and was cut after the season. We'll always have the 87' Super Bowl…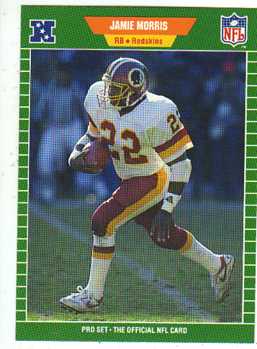 #4 - Jamie Morris - Little brother of Redskins killer Joe Morris, Jamie produced 6 fumbles and a 3.1 YPC average in 7 career starts after being drafted in the 4th round. One bright spot for Morris was the last game of 1988. Gibbs called his number 45 times for 152 yards in a loss to the Bengals…in his 45 carries his longest rush was 12 yards!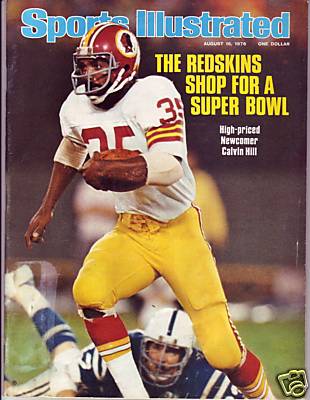 #3 - Calvin Hill - Hill was a stud for the Cowboys, making the Pro Bowl 4 times in 6 seasons before joining the Redskins. For the Redskins…not so good. In 2 seasons he appeared in 28 games rushing for only 558 yards and 2 total TD's…he fumbled 7 times.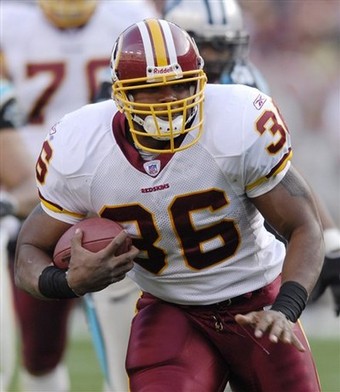 #2 - T.J. Duckett - In the 2006 preseason Clinton Portis was injured leading the Redskins to trade a 3rd round pick for Duckett. Like most trades the Redskins make in exchange for coveted 3rd round picks, this failed miserably and led to this ironic headline. Duckett produced 132 yards rushing and even sucked at short yardage and goal-line situations, despite weighing 250+ lbs.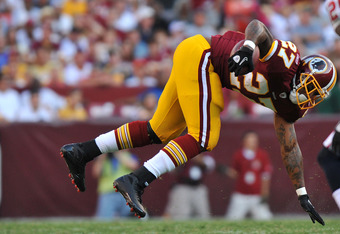 #1 - Larry Johnson - 5 carries for 2 yards…he rushed for 2 more yards than I have for the Redskins. I'm convinced I could've rushed for 4 yards in 5 carries. He also insulted a Redskins all-time great during his short tenure.
Best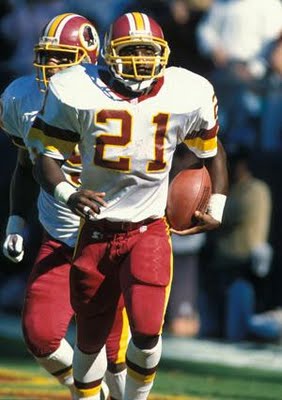 #5 - Earnest Byner - 2 Pro Bowls and 4 seasons with 1,000+ yards rushing and receiving. Super Bowl Champion.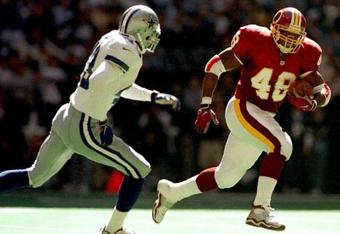 #4 - Stephen Davis - 2 Pro Bowls. Had a 3 year run as good as any Redskins running back in team history from 1999-2001, rushing for 4,155 yards and 33 TD's during that time.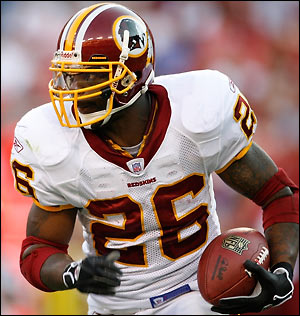 #3 - Clinton Portis - 1 Pro Bowl and #2 in career rushing yards. 4 seasons of 1,000+ rushing yards. 49 TD's.
#2 - Larry Brown - 4 Pro Bowls and the 1972 NFL MVP. 5 seasons of 1,000+ yards rushing and receiving and 55 TD's.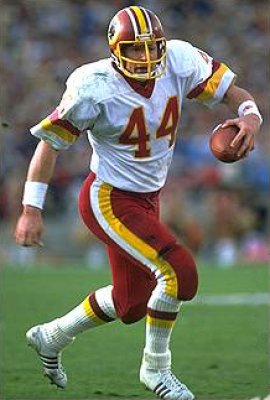 #1 - John Riggins - 1 Pro Bowl and member of the NFL HOF. 1 Super Bowl Championship (MVP). #1 in career yards rushing and rushing TD's. 4 seasons of 1,000+ yards rushing.
Cheers and Hail