Redskins of Lore: Dexter Manley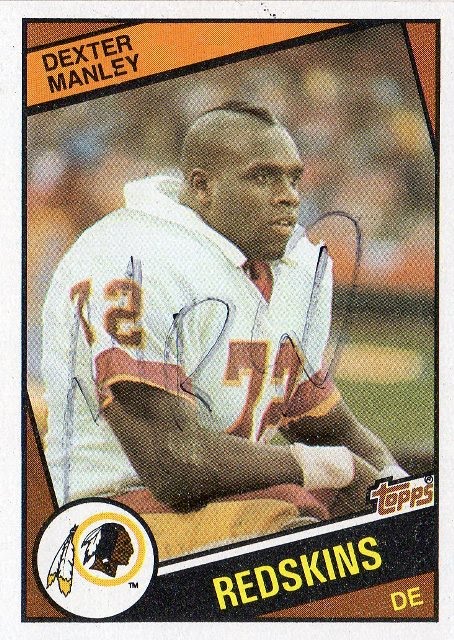 Dexter Manley was one of the most feared defensive ends of the 1980's and remains the Redskins all-time leader in sacks with 91. He was also one of the games biggest personalities and was a quote machine…he was and is one of my favorite players in Redskins history.
Dexter had more sacks than any other defensive end in the decade of the 80's. More than Hall of Famers like Bruce Smith, Howie Long, Richard Dent, Reggie White and Lee Roy Selmon…yet he's never been a finalist or a semi-finalist for the Hall Of Fame. For some reason the Hall has turned their nose at Dexter's off field problems while other players such as Lawrence Taylor and Michael Irvin have been accepted despite similar issues.
Dexter once totaled his vehicle in the Redskins Park parking lot! Who can forget the "sneeze" against the Saints…it was the turning point in that game. He was arrested once for impersonating an officer, yet on the back of his 83' Topps football card it states that he's a Virginia Deputy Sheriff. He hated the Cowboys and wasn't shy about talking smack against his opponents. He was…awesome.
Thanks Mr. D, there is no doubt that you'll never be forgotten and may we hope that one day the HOF will open it's doors to the "Secretary of Defense."
Cheers and Hail