6/22-23 Happy Birthday Dave Butz & Champ Bailey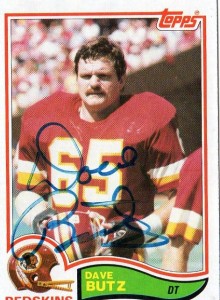 Happy birthday Dave Butz. Dave played 14 seasons for the Redskins 1975-88. #65 appeared in 203 regular season games for the Redskins and won 2 Super Bowls. Tackles and sacks weren't official stats for most of Dave's career but I can tell you this…he made a lot of them. Dave is one of the 70 Greatest Redskins and was a Pro Bowler in 1983. Dave once played 176 consecutive games and never missed a practice during that streak…or in other words he's the opposite of Albert Haynesworth. In retirement Dave has served on the board for the NRA and also enjoys drinking and hunting. Happy 60th Mr. Butz!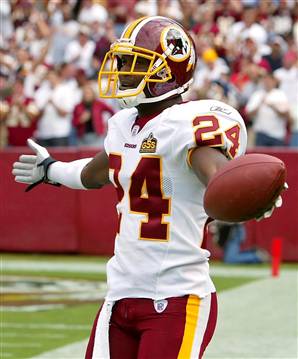 Happy birthday Champ Bailey. Champ played 5 seasons for the Redskins from 1999-2003. Champ made the Pro Bowl in 4 of those seasons and appeared in all 80 games during that span. Champ intercepted 18 balls and had 314 tackles in DC. Champ is now a 9-time Pro Bowler and a 1st ballot Hall of Famer. Who knows…he's in his contract year, maybe he will reunite with the Redskins and Shanahan in 2011. Happy 32nd Mr. Bailey.
Cheers and Hail