Jan 14-16: Happy Birthdays
Happy birthday Fred Davis. "Sleepy" or "boozie" just finished his 2nd season as a Redskin. Fred stepped up after Cooley went on IR and finished the season with 48receptions and 6 TD's. Fred showed improvement in his blocking and ability to gain extra YAC. Fred was the 2007 Mackey Award winner as the nation's top tight end while at USC, where he was originally recruited to play WR…might explain that YAC stuff. It would appear that the Redskins have a serious offensive weapon if they can utilize Cooley and Fred at the same time…I look forward to seeing that. Happy 24th Mr. Davis.
Happy birthday Stephon Heyer. Stephon just wrapped up his 3rd season as an offensive tackle with the Redskins. Stephon started all 16 games and has appeared in 37 games during his career. Stephon came to the Redskins from Maryland as an undrafted free agent. While at Maryland Stephon appeared in 50 games. Happy 26th Mr. Heyer.
Happy birthday Shawn Barber. Shawn played 4 seasons at outside linebacker for the Redskins from 1998-2001, he wore #59. Shawn came to the Redskins as a 4th round pick out of Richmond University. Shawn appeared in 49 games as a Redskin, accumulating 281tackles, 3 INT's and 3 sacks. His best season came in 99' when he appeared in all 16 games for the NFC East Champions and had 148 tackles. Shawn retired after the 2007 season, his 10th in the NFL. In retirement Shawn got into coaching and is the running backs coach at Baker University. Happy 35th Mr. Barber.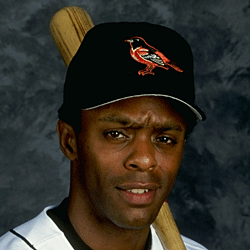 Happy birthday Delino Deshields. Delino wore #11 and played 3 seasons for the Orioles from 1999-01. Primarily a second baseman, Delino also played some OF for the Orioles and appeared in 305 games during his O's tenure, batting .269. Delino's best season as an Oriole came in 00' when he batted .296-10-86 and stole 37 (thirty-seven!) bases. Delino retired in 2002 after 13 seasons and 1,548 hits and 463 stolen bases. In retirement Delino founded the Urban Baseball League (with Oil Can Boyd) and got into coaching. In 2009 he was the hitting coach for the Billings Mustangs in the Reds organization. Delino also has a son (Delino Jr.) who is a nationally recruited RB out of Georgia. Happy 41st Mr. Deshields.
Happy birthday Don Maclean. Don wore #34 adn played 3 seasons at forward with the Bullets from 92-95. Don came to the Bullets in exchange for John "Hot Plate" Williams. While at UCLA, Don broke Kareem Abdul Jabbar's record for career points. As a Bullet Don appeared in 176 games, averaging 12.5ppg and 4.3rpg. His best season came in 93-93 when he averaged 18.2ppg and 6.2rpg and was named the NBA's Most Improved Player. Don was traded to the Nuggets in 95' in exchange for Robert Pack. Don retired after the 2000-01 season, a season in which he tested positive for steroids. This led to the famous Charles Barkley quote "I've seen Don Maclean naked, he ain't on steroids." In retirement Don is an analyst for UCLA basketball games. Happy 40th Mr. Maclean.