12/16 Happy Birthdays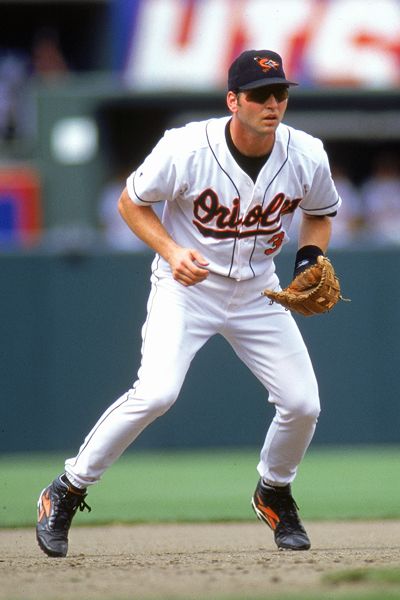 Happy birthday Billy Ripken. Billy played 7 seasons for the Orioles from 1986-92' & 96'. I've written several times about Billy, he's one of my favorite players and people. I could write about his stats…but if you watched Billy play you know that you can't measure him by stats alone. He was a hard-nosed player who player who played the game the way it's supposed to be played (The Ripken Way.) He sacrificed runners to second, hit behind them to move them to third, slid hard into second to break up double plays and went from 1st to 3rd on a single. Those things don't show up in a box score, but they are just as important as RBI's and HR's. Happy 45th Mr. Ripken.
Happy birthday Mike Flanagan. Mike played 15 seasons for the Orioles covering 3 decades from 1975-87' and 91-92'. Mike won 141 games and had a 3.89 ERA as an Oriole. Mike's best year came in 1979 when he was an All-Star and won the CY Young Award. He was 23-9 that year, starting 40 games and completing 17 of them. Mike ranks on the Orioles top ten all-time list in nearly every pitching category. In retirement Mike has worked for the Orioles in many capacities including GM. Happy 58th Mr. Flanagan.
Happy birthday Jeff Ruland. Jeff played 5 seasons as a Center-Forward for the Bullets from 1981-86'. Jeff had an awesome career, averaging 18.7 PTS and 10.9 REBS as a Bullet. His best season came in his All-Star year of 83-84' when he led the league in minutes per game (41.1) and averaged 22.2 PTS and 12.3 REBS. Jeff was traded to the 76ers after the 86' season in a very lopsided deal that saw the Bullets get Terry Catledge, Harvey Grant & Moses Malone in return. In retirement Jeff has coached in both college and the NBA and currently is the head coach at UDC. Happy 51st Mr. Ruland
Cheers and Hail