12/3: Happy Bday Rock Cartwright & Cornelius Griffin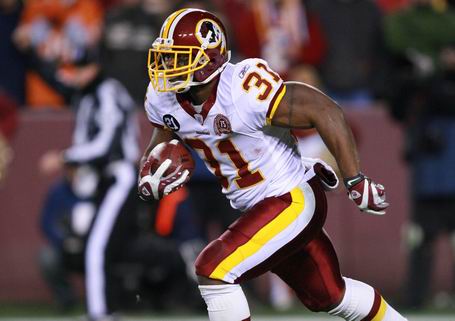 Happy birthday Rock Cartwright. Rock is currently playing in his 8th season as a Washington Redskin. Rock is a special teams captain and ranks 2nd on the Redskin's all-time list in both kick return yds and avg. Rock has appeared in 118 games as a Redskin and missed just 5 games in his career. Rock was a Parade All-American in High School where he rushed for over 2,000 yds his senior season. Rock has performed well the past few weeks filling in for the injured Clinton Portis and Ladell Betts…he certainly deserves the opportunity after doing all the dirty work for so many years. Happy 30th Mr. Cartwright.
Happy birthday Cornelius Griffin. Cornelius is currently playing his 10th NFL season and 6th as a Washington Redskins. A sometimes dominating tackle when healthy, Cornelius best season came in 2004 when he posted 70 tackles and 6 sacks. Overall, Cornelius has appeared in 81 games as a Redskin accumulating 249 tackles and 16.5 sacks during his tenure. Happy 33rd Mr. Griffin.
Cheers and Hail