11/27: Happy Birthday Randy Milligan & Brendan Haywood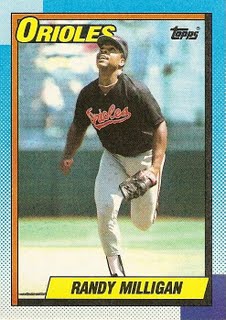 Happy birthday Randy Milligan. Randy played 4 seasons for the Orioles from 89-92'. "Moose" was burly figure that was generously listed at 228lbs and was surprisingly handy with a 1st baseman's mitt. But, Randy was better with a bat and hit 59 HR's and drove in 228 during his tenure with the Orioles. Randy also posted a .388 OBP (4th best all-time) during his O's career. His best season came in 90' when hit .265-20-60 in only 109 games. Randy retired after the 94' season and currently works for the Orioles as a scout. Happy 48th Mr. Milligan.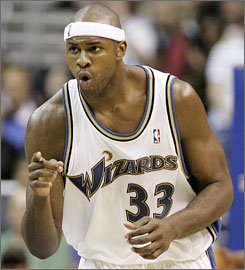 Happy birthday Brendan Haywood. Brendan is currently playing his 8th season for the Wizards. Brendan has appeared in 543 games during that time averaging 7.6 pts and 6 rebounds a game. His best season came last year when he averaged career highs in points (10.5) and rebounds (10.8.) Brendan ranks in the top ten all-time on the Wizards list for games (#9,) FG% (#4,) Off Reb (#3,) TTL Reb (#9) and Blocks (#4.) Brendan also has a cool website you can check out here. Happy 30th Mr. Haywood.
Cheers and Hail