Part Of The Solution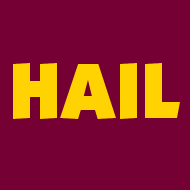 Earlier this week I started what was supposed to be a series of posts documenting the issues of the Redskins front office. I realize now that I was starting to become part of the problem, not the solution. Oh, believe me, I've got major issues with Dan and Vinny…and the next post I had planned was to focus on bad draft picks, free agent moves, etc. I mean I'm still pissed we are going to go into this game against KC with an offensive line that features a bunch of non-drafted guys and a guy who was out of football for three years. Everyone knew the O-line was an issue, it lacked depth and was getting old…but the front office ignored this. But, I'm not a journalist and it's not my job to break down information that most of you Skins fans already know. What I am is a huge Redskin fan who happens to blog about them. It's time to be a fan.
As fans, we can't change the state of the Redskins. Wearing black to the game and not buying hotdogs is not going to change the product on the field. You paid your hard earned money for those tickets and I agree that your voice should be heard. But, when you attend a game at FedEx, you are going to that game because you want to see your team win! You want to sing "httr," after they score. The players play hard, they may not have been put in the best position to win…but they want to win. CHEER them, don't boo them. A win against KC followed by a win against the Eagles and the Skins are back in this thing. Is that what you want as fan? Or do you want to continue to bitch, moan and overall be miserable?
The Redskins season and the Redskins franchise are not dead…so don't wear black to the game Sunday. I suggest something more attractive, like burgundy and gold. Treat yourself to $10 beer and cheer for the Skins. Be a part of the solution, not a part of the problem.
Cheers and Hail