Posts Tagged 'ryan kerrigan'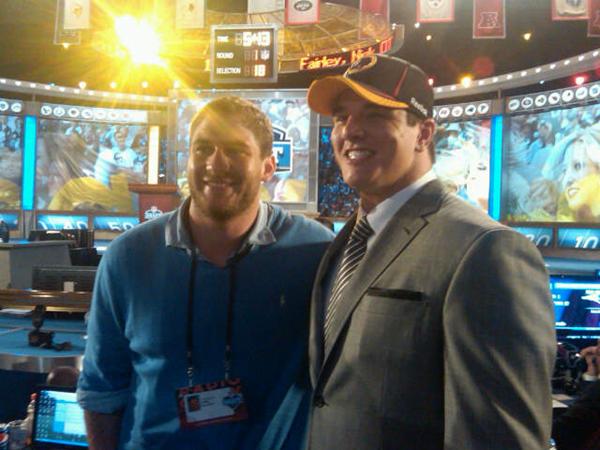 I must admit that I was impressed and happy that the Redskins pulled off trading down in the draft and added another much needed 2nd round pick. Some folks were underwhelmed by the selection of Ryan Kerrigan but I'm fine with the pick. The guy had 33.5 sacks and set records for forced fumbles and tackles for losses in his college career.
Current Redskin and Kerrigan's future mentor Phillip Daniels is satisfied with the pick:
I love the pick. Kerrigan is a really good player with a very high motor.less than a minute ago via Plume
Favorite
Retweet
Reply
Phillip Daniels
P_Daniels93
Kerrigan will probably see action at both DE and OLB in the Redskins 3-4 defense. One things for sure, although I've not confirmed it…I'm pretty certain the Redskins are the first NFL team to have 2 white DE's picked in the 1st round of the NFL draft on an active roster at the same time. I'm hoping Kerrigan is better than Adam Carriker.
2 picks tomorrow, how about a RB and a O-lineman?
Cheers and Hail