RJ: Training Camp Day 8
Reggie Jones is posting his training camp journal on this site, please check back often to follow Reggie on his journey.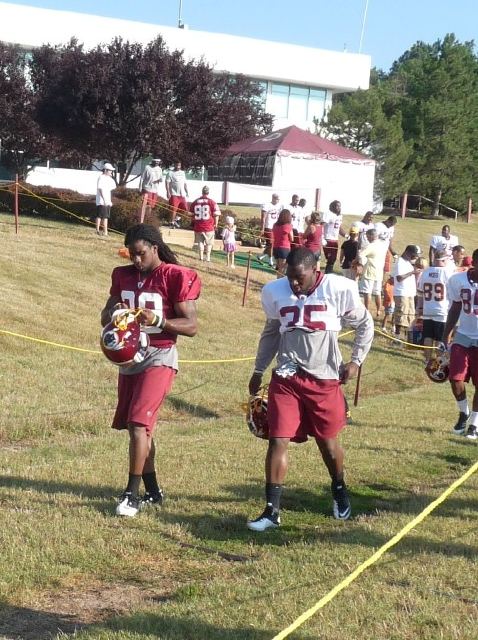 Before I went to bed last night, my roommate informed me someone on the team made a remark about me saying "HE THINKS HE HAS TO MUCH SWAG".. lol WHATTTTT!!??! What does that even mean..Lol
O well, when you're a child of destiny people always try to find somethiN to say..I'm used to it. So no worries.
Anyway, I woke up this morning feeling good. We only had walk-thrus in the A.M so I slept in an extra 10 minutes.FELT SO GOOD! lol
The refs came and gave us a speech on all the new rules.
Practice started at 4pm so the Free Agents could run w/ us since the CBA was agreed on today.
I had a solid practice, gave up 2 catches.. so my streak is starting over.. 5yard quick hitch, and a 10 yard out route..
KEEPIN MY MIND AT PEACE W/ ALL THE NOISE AROUND ME.
Had a good talk with the S.T Coach today.
They have TEAM REGGIE T-shirts now w/ $howtime on the back. I LUV IT.lol
Goodnight World #DREAMINabout: "#CHECKERS" I jump over and #conquer all pieces in the way of my success… (= ~$HOWTIME