Ugly Redskins Shirt Contest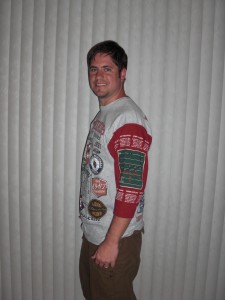 I was surfing Ebay tonight looking for some vintage Redskins memorabilia when I realized that there's an amazing amount of horrible Redskins shirts out there…and I'm not talking about Jeff George jerseys. I also realized that out of the many terribly awesome Redskins shirts, I may own the very worst best bad Redskins shirt ever. You can see by the pictures it's the busiest, most informative shirt I've ever seen…when I wear it I feel like an old school walking football-reference. That being said, I'd love to see your bad Redskins shirts.
I'm having a contest to see who has the worst Redskins shirt among the readers of this blog. All you have to do is take a picture (or several pictures) of your bad Redskins shirt and email them to me at fatpickled@fatpickled.com . Include the words 'shirt contest' in the subject. There's only one rule…you must either wear the shirt in the picture or have your picture taken while holding the shirt (I understand that the shirt may not fit anymore). Now, you may receive extra points if you take your picture wearing the shirt that no longer fits, seriously. The winner is going to receive another horrible shirt, an authentic Fatpickled t-shirt. The contest will be open for a week, send me those picks!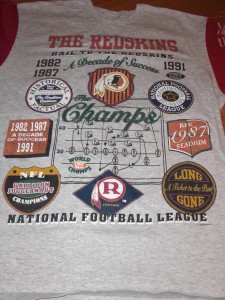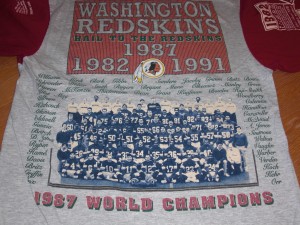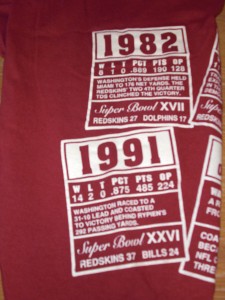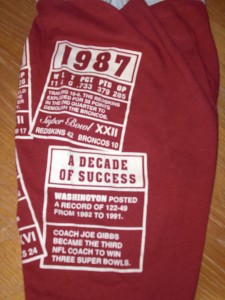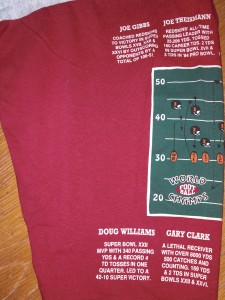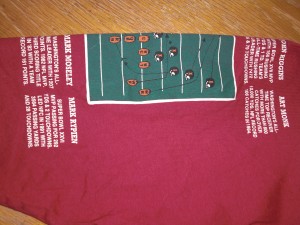 Cheers and Hail