Redskins All-Time Best/Worst Defensive Tackles
This is part 9 in a series of posts in which I'll list my choices for the Redskins all-time best and worst players at each position. Agree, disagree? Let me know in the comments. Today we cover Defensive Tackles, next up are the Kickers and Punters.
Worst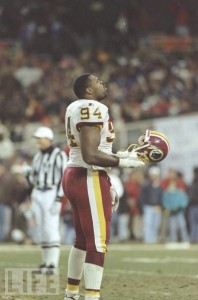 #5 – Sean Gilbert
Don't get me wrong, Gilbert was actually a beast on the field during his 1 season and we ended up trading him to the Panthers for two 1st round picks. However, Gilbert sat out the entire 1997 season after being franchised…despite the fact that he was only a couple million apart from the Redskins long term offer (Gilbert is Darrelle Revis' uncle and would later be the brains behind Darrelle's holdout last year). The Redskins franchised him again the next season and he again he threatened to sit out the year…God told him he should play for the Panthers. I'm a believer, but why does God always tell D-tackles (Reggie White) to play for other teams?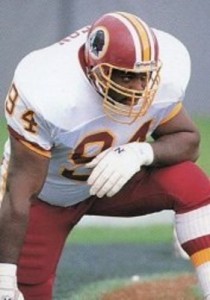 #4 – Bobby Wilson
Wilson was a 1st round draft pick in 1991 who would play 4 seasons in DC, totaling 42 games and 11 sacks. Not bad…until you realize that Ted Washington was taken 8 picks later. Washington played 17 NFL seasons and made 4 Pro Bowls.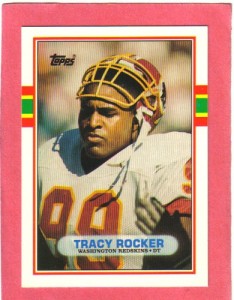 #3 – Tracy Rocker
Rocker was a 3rd round pick of the Redskins who somehow went from NFL All-Rookie selection in 1990 to out of football just 1 year later. Rocker is now the defensive line coach at Auburn and coached Nick Fairley. Ironically, they both were SEC POY, Lombardi award winners and All-Americans who would see their stock plummet on draft day. Beware Detroit Lions?
#2 – Bob Slater
Someone tell me what happened with this guy? He was a 2nd round pick in 1984 who wowed Joe Gibbs in the preseason with 2 sacks against the Jets. After the game Joe Gibbs said "Slater is an excellent athlete," Gibbs said. "He's big, he's strong, he's very quick and he's extremely intelligent. He's got a great future." Slater never appeared in a single game for the Redskins or in the NFL…a steep price to pay for a 2nd round pick.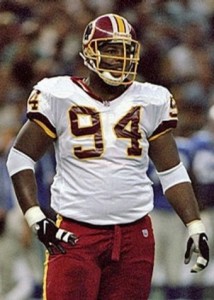 #1 – Dana Stubblefield
Stubblefield was signed to a 6 year $36 million dollar contract after his NFL Defensive POY season in 1997, during which he had 15 sacks. In three seasons with the Redskins Stubblefield would total 7 sacks and 116 tackles. Another absolute bust who stole $$ from the Skins.
Best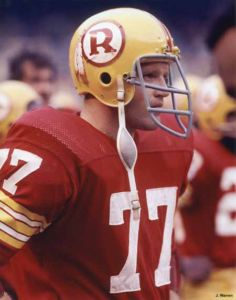 #5 – Bill Brundige
Brundige played 8 seasons for the Redskins playing in 107 games. Sacks and tackles were not official stats during his playing days but he is said to rank 6th on the teams all-time sack list.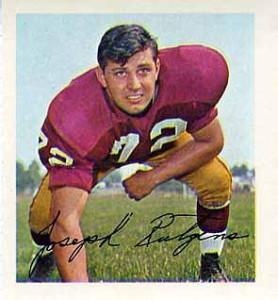 #4 – Joe Rutgens
Rutgens played 9 seasons in the burgundy and gold, appearing in 110 games. Rutgens is a 2 time Pro-Bowler. Again, sacks and tackles weren't official stats during his playing days so we have to guess, my guess is he had a shit ton.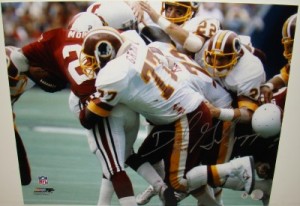 #3 – Darryl Grant
Grant played 141 games for the Redskins and is a 2-time Super Bowl Champion. Had several seasons with 100+ tackles, unheard of for a defensive tackle in this day and age. Finished with 27 career sacks and high stepped his way to one of the biggest plays in the history of the Redskins. A definite snub in my opinion for the 70 Greatest Redskins.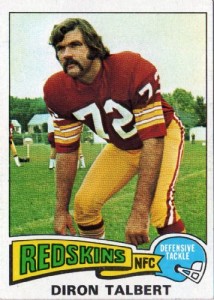 #2 – Diron Talbert
Talbert played 10 seasons with the Redskins, playing in 142 games and earning a Pro Bowl trip. Sacks and tackles were not an official stat during his era. Missed only 2 games during his Redskins career. One of the 70 Greatest Redskins.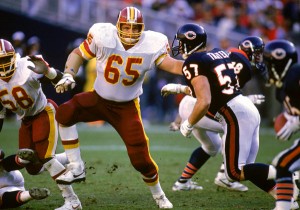 #1 – Dave Butz
Butz played 14 seasons for the Redskins and is a 2-time Super Bowl Champion. Butz played in 203 games and is the Redskins all-time sack leader for a defensive tackle with 35.5 (sacks were kept for only half his career). A Pro-Bowler and All-Pro, Butz is a member of the NFL 80's All-Decade Team and one of the 70 Greatest Redskins. Big-Bad-Butz.
Cheers and Hail