Jeremy Jarmon Does A Good Colonel Jessup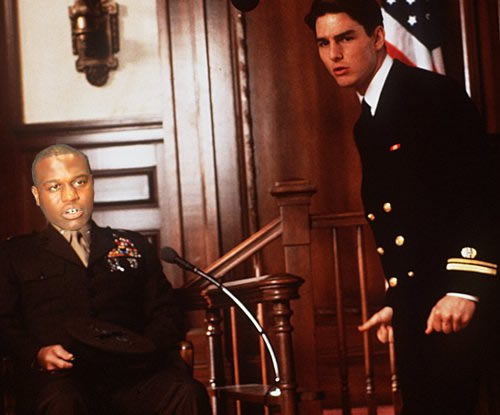 Last night the guys from Hogs Haven and I interviewed Redskins DE Jeremy Jarmon for the 7th episode of our Pickled Hogs Radio show. This episode featured some of our best work yet, as well as some of our worst (we set up a hour long show to only stream for 30 minutes). Regardless of the technical difficulties, I think we're really starting to hit our stride and the shows entertainment value continues to rise.
And if you want entertainment, then you must listen to Jeremy Jarmon acting out the Colonel Jessup courtroom scene from A Few Good Men. Seems Jeremy was an actor in his high school days and he played the Jessup role in a high school play. He does a great job of remembering the dialogue and had us cracking up. Jarmon proved to be a great interview and other highlights included his future with the Redskins and how he's preparing for next season plus the fact that he thinks Albert Haynesworth will play for the Redskins next season. Head on over to Hogs Haven to listen to the show and for a recap of the Haynesworth stuff. And listen to Pickled Hogs Radio every Wednesday or Thursday night.
Cheers and Hail