Redskins All-Time Best/Worst Cornerbacks
This is part 5 in a series of posts in which I'll list my choices for the Redskins all-time best and worst players at each position. Agree, disagree? Let me know in the comments. Today we cover Cornerbacks, next up is the Safety position.
Worst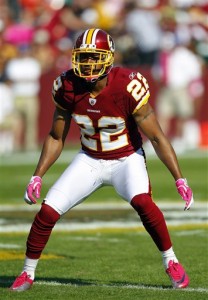 #5 – Carlos Rogers
In 6 seasons he's totaled 8 INT's and 3 times as many drops. Truth be told he probably doesn't deserve to be on this list, he's a decent corner. But, he was the 9th overall pick in the 2005 draft and he hasn't lived up to that billing. He also makes this list for all the anger he's caused me over the last 6 seasons.
#4 – Lloyd Harrison
Chosen in the 3rd round of the 2000 draft, Harrison appeared in a grand total of 2 games during the 2000 season. He was cut before the 2001 season and has as many career tackles and passes defended as I do as a Redskin, which is to say NONE.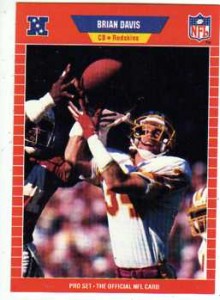 #3 – Brian Davis
I hate to profile here, but the Redskins spent 2nd round picks on white Cornerbacks in both the 1985 and 87' drafts. I mean seriously, how many white Cornerbacks are running around the NFL? Davis was the 87' pick, as the Redskins clearly didn't learn anything from 85' (see #1 on this list). Davis would win a Super Bowl and did have a decent 89' season, but I remember him getting beat on the reg.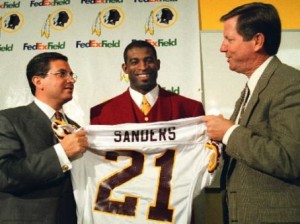 #2 – Deion Sanders
Deion was clearly past his "prime time" when he signed stole money from the Redskins. No big plays, no big returns. And he stole, literally stole $$…he was the original Albert Haynesworth. I hated Deion before he came to Washington and my hate only intensified after his tenure. He looks like a gremlin.
#1 – Tory Nixon
Our original "white man can't cover" was the Skins 2nd round pick in 1985. It would be bad enough if we only blew a 2nd round pick on Nixon, however…the Redskins traded Joe Washington and their 1986 1st round pick for the right to draft Nixon. Nixon would never play a regular season game as a Redskin. He was continuously beat for long TD's in the pre-season and called out by Joe Gibbs as not having a "working attitude." The Redskins would trade him to the 49ers before the season for a 6th round pick. To recap, that ended up being a 1st rounder, 2nd rounder and Joe Washington for a 6th round pick…Ouch!!
Best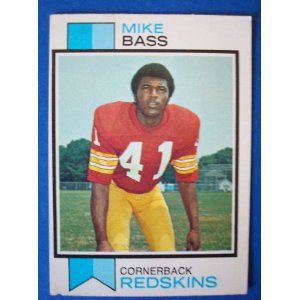 #5 – Mike Bass
Bass never missed a game during his 7 year Redskins career. He had 30 interceptions (4th all-time) including 8 in 1971.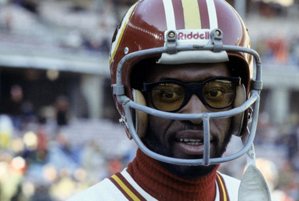 #4 – Joe Lavender
Lavender played in 99 games from 1976-1982 for the Redskins, intercepting 29 balls. Lavender earned back-to-back Pro Bowls during the 79-80' seasons and is a Super Bowl Champion.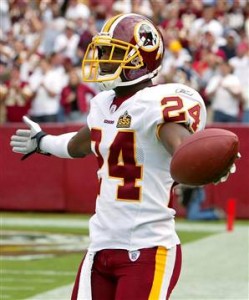 #3 – Champ Bailey
Bailey only played 5 seasons for the Redskins from 1999-2003, but he certainly made his mark. Bailey was a 4-time Pro Bowler and shutdown corner during his tenure. He's a certain first ballot Hall of Famer. The question is…if he remained a Redskin for his entire career would you rank him higher than Green?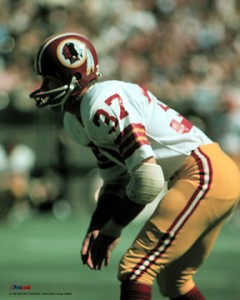 #2 – Pat Fischer
Fischer played 10 seasons with the Redskins and appeared in 126 games. He earned a Pro Bowl and All-Pro selection during his tenure.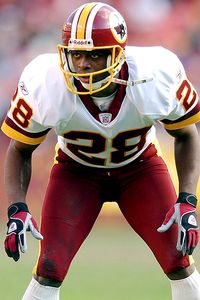 #1 – Darrell Green
Green played 20 seasons and 295 games as a Redskin! Hall of Famer, 2-time Super Bowl Champion, 7-time Pro Bowler and an All-Pro. Easy selection.