Hey Parcells, You Like Apples?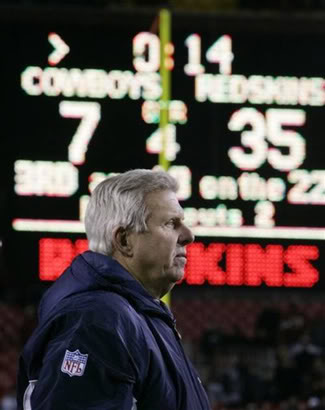 Last night was the 2nd episode of Pickled Hogs Radio and our special guest was Chris Cooley, you can listen to the entire episode via the link at the bottom of the post. We covered a lot of subjects ranging from Clinton Portis being a funny and cool guy to Jordan Palmer's Joe Gibbs impersonation.
One of the things I asked Cooley was if he had ever gotten to tell Bill Parcells "I told you so" after Parcells told him during the draft process that he'd never be more than a special teams player, his response:
"I guess I could tell him and probably like Matt Williamson too, so. But, no, you know my second season when I scored 3 touchdowns against them was so priceless for me. I mean I just can't, can't describe the feeling of looking at him on the sideline and the way he was upset. I never care to speak to him, I never care. I don't have a problem with him and it doesn't matter to me anymore. I did what I wanted to do, in terms of being a successfull player."
The Matt Williamson from Scouts Inc reference is in response to a post Williamson posted on ESPN basically saying Cooley can't run, catch, block and has lost a step. I'd have to say Cooley didn't play bad for a guy with all those defencies, as he was #2 in the NFL for receptions and yards for tight ends. Matt Williamson can kiss my sack.
Special thanks to Chris Cooley for coming on the show, he's always been really great to me and he's blogging again! I'm also enjoying the show with my partners in crime Hogs Haven, thanks guys.
Cheers and Hail