Hall Worthy? Jacoby and Clark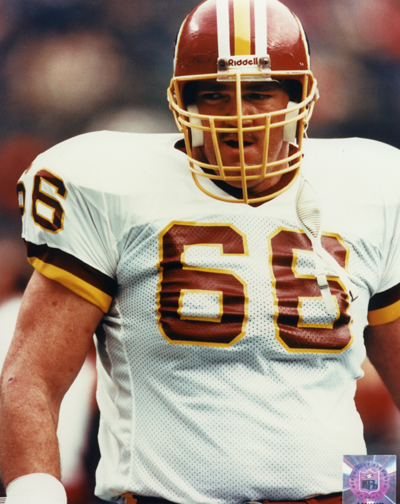 Argument for enshrinement: He was a 4-time Pro Bowler and 2 time All-Pro. Appeared in 4 Super Bowls winning 3. Member of the 1980's All Decade team. Left tackle of one of the greatest offensive lines ever and had to face the likes of Reggie White, Lawrence Taylor, Ed "Too Tall" Jones and Harvey Martin twice a year for a decade.
Argument against enshrinement: I'd like to hear one! What more needs to be done? He's a member of the 80's All Decade team which means he dominated his position for 10 years and did it against HOF caliber players on a weekly basis. He's got the Pro Bowls and the rings and more than one player from the HOGS needs to be in the HOF to represent!
Hall of Famer in my opinion? YES! In my mind there's no question.
Actual chances of making the HOF: Pretty good. I'd put his chances at better than 50%, but it may be another 5-10 years before it happens.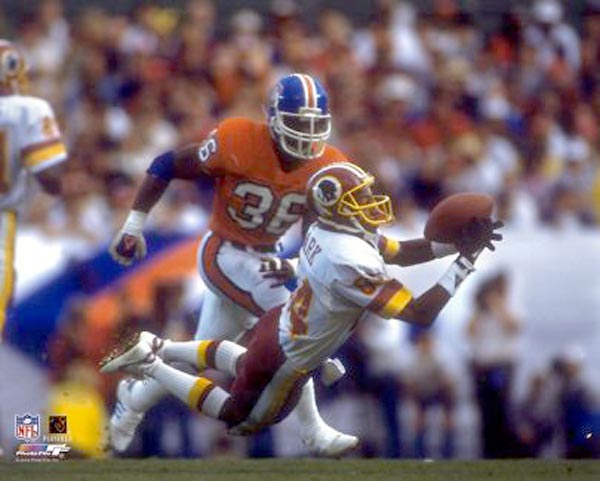 Argument for enshrinement: 4-time Pro Bowler who appeared in 3 Super Bowls winning 2. Big game player who excelled against division opponents and in playoff and Super Bowl games. 4 seasons of 1,200+ receiving yards. His numbers are very comparable to HOF members James Lofton, Charley Joiner and Michael Irvin. In the cases of Lofton and Joiner, both men played 17 seasons, Clark played just 11.
Argument against enshrinement: Relatively short career for a WR and his stats are behind a lot of guys who are still waiting on their own Hall calls.
Hall of Famer in my opinion? Yes. For years the argument against Monk was that Monk wasn't the best WR on the Redskins during his career, Clark was. Well, if you spent 10 years keeping Monk out of the HOF with that argument and now Monk is in, doesn't that make Clark a no-brainer? You again have to look at the era the player played in, and Clark dominated his era. His numbers virtually mirror Irvin's.
Actual chances of making the HOF: It's a slight possibility. I'd put his odds at 33%. However…it will be many years from now, most likely a Veterans Committee selection. The whole WR position is messed up right now because they kept Monk out for so long and put Irvin in before Monk (YES I'm STILL BITTER). A lot of WR's will be inducted before Gary will have his argument heard.
Cheers and Hail