The Biggest Loser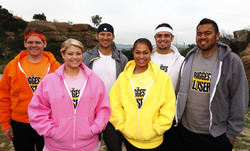 Tony Romo is set to appear on Tuesday nights episode of The Biggest Loser. Why? I'm not sure. Why would Tony want to guest star in a television show entitled The Biggest Loser? Maybe the title just fits.
OK, ok…I'm biased. I hate Tony Romo as much as I hate Donovan McNabb as much I used to dislike Donovan McNabb. I'm pretty happy that Tony has spent the off-season playing soccer and counseling fat people, the Cowboys are definately set up for success. Soccer?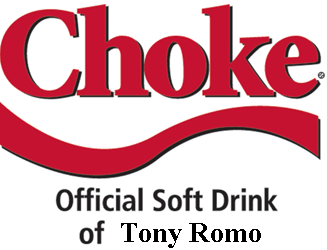 Anyway, Tony is going to counsel and encourage the contestants of The Biggest Loser…to do what? Choke in big games? Lose in the first round of the playoffs? Fumble extra point snaps? If that's the counseling they need, Romo's got em covered. The press release from NBC says that trainer Bob Harper (Tony's boyfriend?) introduces the contestants to Romo while they are shopping and they then go for a hike. Uhh, wtf?
I guess you can tune in if you want to hate on Tony or a good laugh. I actually watch the show each week…usually while enjoying pizza and beer.
Cheers and Hail