RJ: Preseason Game 2
Reggie Jones is posting his training camp journal on this site, please check back often to follow Reggie on his journey.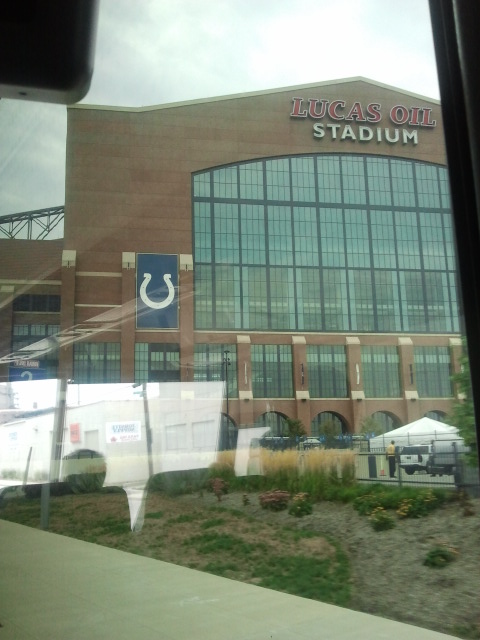 GAMEDAY!!!!
Wokeup this morning earlier than I wanted to.. I just stared at the ceiling picturing all the plays to be made in the game. Wifey was supposed to wake me up, but since I was already up, I texted her telling her Im awake and to get some sleep.. She replied "YEAH RIGHT! DASH HAS BEEN UP SINCE 5:30AM" LOL
Went downstairs for breakfast and meetings. After that I came back to the room and took a nap. (well I TRIED to take a nap) night games take FOREVER TO GET HERE.. I layed in the bed going over the gameplan for today. In my mind I was jumping every route combination they had.
I needed to sooth my mind, so I started watchiN cartoons for a while. (=
once I got to the 90 minute mark before departure I turned on my movie "TROY! Got to the battle scene where Achilles men captured the island. BEAST MODE!!
Turned my head phones went downstairs to eat, then went into my mode.. TIC TOCK.. I felt myself gettiN to hyped to early.. So I turned my throttle down a notch.. Hopped on the bus headed to Lucas Oil Stadium, and felt the emotions raising in me again.. It was all starting to boil up… Had to throttle down once again.. (Game time is when it's needed) Im very passionate about THIS GAME so it doesn't take much for me to get pumped..
Once kickoff started I was ready.. starting on special teams was fun.. I did a really good job out there.. Coaches were pumped. Excited to watch it on film.. Defensively I came in 2nd half and played good.. Had a few tackles, gave up 1 catch (a little hitch route).. They threw a deep ball when we were in trail coverage meaning I play underneath all routes and the safety protects me high.. Well I heard BALLLLLLL!! and when I looked down up the field I didn't see any help so I took off running and forced him out of bounds. They eventually ruled the pass incomplete.. All I could think was "EVERYBODY WATCHIN AT HOME IS GONNA THINK I GOT WHOOPED.." LOL.. (life of a cornerback) lol
We won 16-3.. Although I played well I feel like I didn't because I WANT A PICK TO THE HOUSE!! it'll come though.. Im just gonna keep locking it down. The rest will take care of itself..
On the plane now headed back to the house..
Goodnight World.. #DREAMINabout: "#DESTINATIONS" Many ways to get there, and I feel confident in the road im traveling! ~$HOWTIME