RJ: Training Camp Day 5
Reggie Jones is posting his training camp journal on this site, please check back often to follow Reggie on his journey.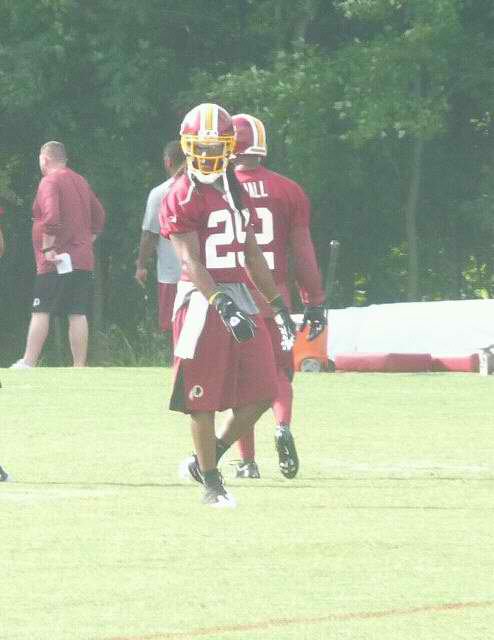 Woke up this morning feeling good.. Headed out to practice ready to LOCK MY SIDE DOWN!! Well i did that, No catches completed on me, but for some reason that doesn't feel like enough to me. I WANT PICKS. PICKS TO THE HOUSE! So its time for me to step my game up.. I've had 1 pass caught on me in 3 days. So it's interception time…
After practice I went and signed a few autographs for the fans. Then went to the family tent to hang out with the fam for a little bit. I love when little kids ask for my autograph, because I remember how nervous I used to be at that age. Some of those kids will someday be doing what I'm doing. (=
Right after practice I went to the weightroom. Feels good to get a good poof on. Lifting weights actually knocks off some of the soreness in the body.
I'm having a good camp. BUT I NEED INTERCEPTIONS.. so Here I go!
Goodnight World…. #DREAMINabout: "#CLIMBING" I'm always reaching for another level… ~$HOWTIME
$HOWTIME