Hall Worthy? Mann and Theismann
As a Washington Redskins fan, I strongly believe that a lot more players should be in the NFL Hall of Fame. As a franchise we have made strides in the last few years with the additions of Green, Monk and Grimm, but there's still more players that are deserving of a bust in Canton. Over the next week or so I'm going to take an objective third party look at some of the players that I believe may be HOF worthy.
Next up, Gary Clark and Joe Jacoby.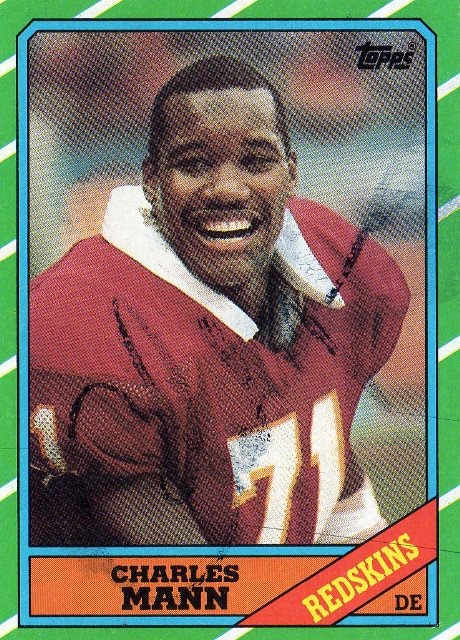 Argument for enshrinement: He was a 4-time Pro Bowler and 3-time Super Bowl Champion. Made as many Pro Bowls and had more tackles than perennial HOF finalist Richard Dent, had as many sacks as HOF'er Howie Long.
Argument against enshrinement: 20+ defensive ends who are not in the Hall had more career sacks. Averaged only 7.5 sacks per season.
Hall of Famer in my opinion? No, Manley was better and he's not in the going to the Hall. Mann was a solid player, but was never a superstar and was never feared by offenses.
Actual chances of making the HOF: Zero.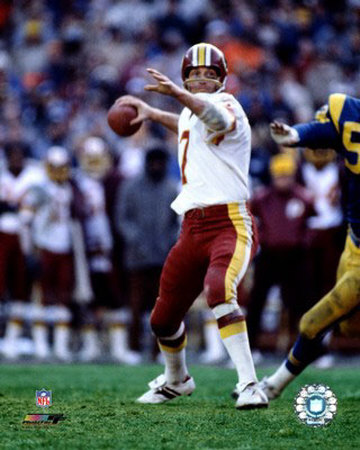 Argument for enshrinement: 1983 MVP and Offensive Player of the Year, 2-time Pro Bowler. Led Redskins to 2 Super Bowls, winning 1. Won 63% of games as a starter. His numbers are very comparable to other HOF QB's from his era…Namath, Bradshaw, Staubach and Griese.
Argument against enshrinement: Took nearly 7 years to become a full time starter, took 3 years out of college to make it in the NFL. Never led the league in any passing category. Nearly threw as many INT's as TD's
Hall of Famer in my opinion? Yes. When judging players for the HOF you must look at similar players from their era, and in JT's case the #'s are definitely in his favor. His QB rating is better than Griese, Bradshaw and Namath. His winning % is better than Griese and Namath. He won as many Super Bowls as Griese and Namath and had more TD's than Staubach. He also had more yards than Griese, Namath and Staubach.
Actual chances of making the HOF: Slim, but there's definitely an argument here. He's never been close to being a finalist, so maybe he could get in via the Veterans Committee someday.
Cheers and Hail