6/28-29 Happy Bdays
Happy birthday Jay Schroeder. Jay played 4 seasons for the Redskins from 1984-87 appearing in 36 regular season games. #10 was a Pro Bowler in 1986 and was 24-7 as a starter for the Skins. Jay was the #3 overall pick in the MLB draft in 1979 by the Blue Jays. He played several seasons in minors before switching back to football and was drafted in the 3rd round of the 84' draft by the Redskins, despite starting only one game at UCLA. Jay was traded to the Raiders before the 88' season in exchange for Jim Lachey. In retirement Jay coaches high school football and is a motivational speaker. Happy 49th Mr. Schroeder.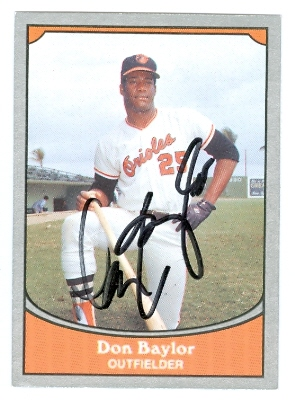 Happy birthday Don Baylor. Don played 6 seasons for the Orioles from 1970-75. Don appeared in 511 games as an Oriole, batting .274 with 57 HR's. His best season came in 1975 when he put up a .282-25-76 line. Don was traded to the A's in 1976 in exchange for Reggie Jackson. Don would go on to play 19 seasons before retiring in 1988. Don retired with 338 home runs and was the 1979 MVP. In retirement Don has coached and managed in the majors and has recently been linked with the open Oriole's managerial position. Happy 61st Mr. Baylor.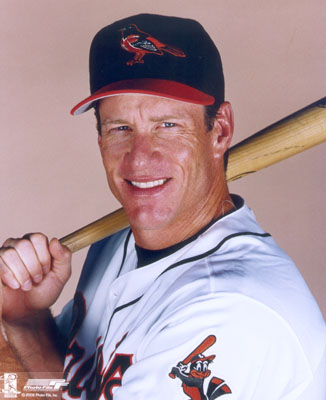 Happy birthday Jeff Conine. Jeff played 6 seasons for the Orioles from 1999-2006. As an Oriole, Jeff appeared in 751 games batting .287 with 79 HR's. His best season came in 2001 when he batted .311-14-97. Jeff was a versatile player who played at all the corner infield and outfield positions. Jeff retired after the 2007 season as a 2-time All-Star. In retirement Jeff works in the front office for the Florida Marlins and competes in triathlons. Happy 44th Mr. Conine.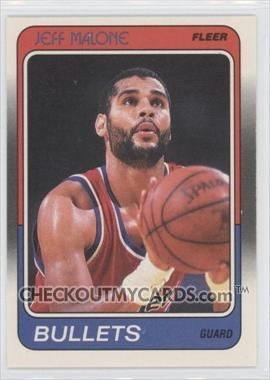 Happy birthday Jeff Malone. Jeff played 7 seasons for the Bullets from 1983-90, he's one of my favorite players of all-time. Jeff was a 2-time All-Star during his Bullets tenure and averaged 20+ PPG. Jeff was traded to the Nuggets after the 1990 season in exchange for Pervis Ellison. In retirement Jeff has spent some time coaching in the NBA's development league. Happy 49th Mr. Malone.
Cheers and Hail