The Six Degrees Of Fatpickled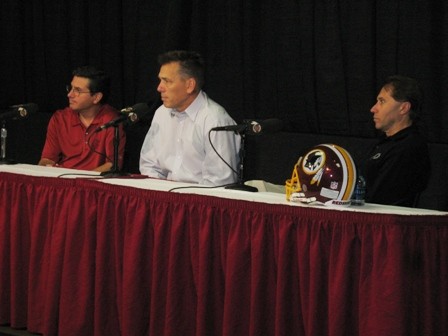 (Photo courtesy of Matt Terl, Redskins Blog)
 
 
In the short span of 1 month, the guys at the Baltimore Sun have put together what might be one of the best all around sports blogs going. (The Toy Department)
How about this Zornism, courtesy of Redskins Insider.
Zorn on the possibility of selecting a defensive player: "Every indication is that Phillip Daniels is going to fully recover and be part of our program this year. That doesn't mean that if someone is sitting out there glaring that you wouldn't select him."
OK, 36 year old Phillip Daniels who will be entering his 14th season, and coming off an ACL injury may be healthy. Obviously we are set at DE and OLB, full speed ahead with the Dirty Sanchez.
Cheers and Hail